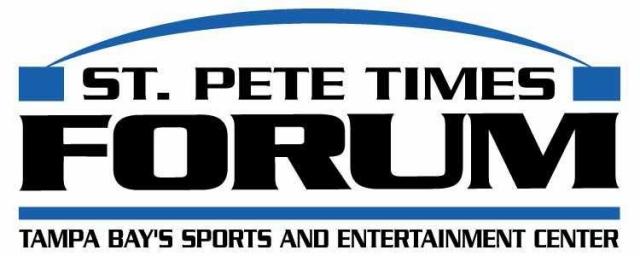 Hey there folks! Jerm here with an update for you on some great events coming up here for the rest of this month at the
St. Pete Times Forum
!
If you've ever been, I don't have to tell you that this is one of the finest arenas in America as when you attend an event here, trust me when I say there is not a bad seat in the house. You feel like you are right there in the thick of the action and/or performances!
This month has already been a big one at the forum as we recently just had the NCAA Men's Basketball second and third rounds came through with some exciting games from some of the nations storied college basketball programs!
Don't think they're done just yet folks, as our friends over at the Forum still have some great events planned for the rest of this month! What kind of events you ask... well let me tell ya:
Rod Stewart and Stevie Nicks
Wednesday, March 23, 2011 at 7:30 PM
More Information
Purchase Tickets

Steve Harvey: 2011 Gospel Comedy Tour
Saturday, March 26, 2011 at 8:00 PM
More Information
Purchase Tickets
Tampa Bay Lightning Hockey
Various Dates
More Information
Purchase Tickets
I'm not sure the acts get much bigger than those guys, and with the way the Lightning have been going "All In" lately, you had better start re-arranging your schedules for some play-off hockey as well!
There is plenty going on in April as well so be sure to check back with us then as we'll give you the lowdown on all of the great things to do in Tampa Bay and at the St. Pete Times Forum!