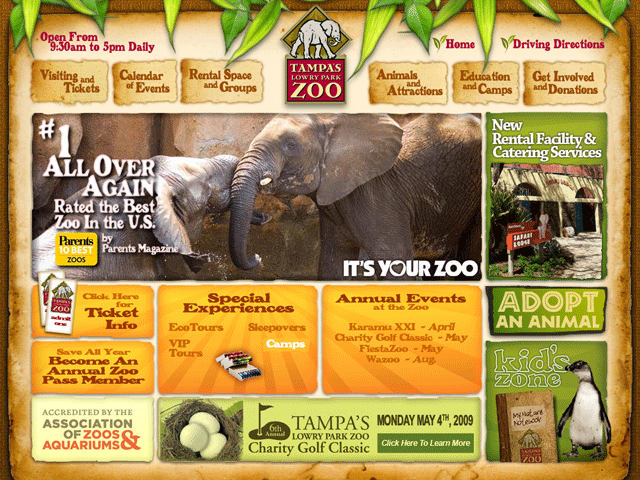 Hello all! Just wanted to drop and quick note and let everyone know that our friends over at
Lowry Park Zoo
have been extremely busy.
They just updated their website and have a completely new sleek flash look and feel. Check back next week as I crawl through the site and give you a first hand review of all of the new cool and interactive features and such!
Bu-bu-bu-but wait there's more! I told you they have been busy over there.  The zoo also has a new 
Facebook
page. I wont give you all the details as I want you to check it out for yourself, so be sure to logon to Facebook and become a fan of their page! I encourage you all to join and become fans of America's Best Zoo!
So be sure to go and check out both sites for one of the area's premier Tampa Florida attractions!
As always, be sure to keep checking back to hear about more things to do in Tampa Bay.