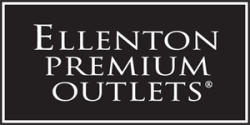 Hi everyone.  Travis back with some Tampa Bay shopping information that you need to be aware of, for those of you who haven't already taken advantage of it.  Just south of Tampa lies one of the areas greatest shopping treasures - Ellenton Premium Outlets. 
Me and a few friends of mine (go Team Liger) took a trip down there yesterday and were absolutely amazed as soon as we got out of the car.  First - the shopping...oh, man was there shopping.  We're talking 130 designer and name brand outlet stores!  Even for the so called "shopaholics", this is enough to satisfy any urge!  And these are awesome stores, like COACH, Kenneth Cole, Michael Kors, Lacoste, Polo Ralph Lauren and Saks Fifth Avenue Off 5th. 
No matter what you're looking for, they are going to have it, which brings me to my second point...the deals!  Every shopper loves deals, and you'll fall in love here.  You'll find savings of 25% to 65% throughout Ellenton.
What does that mean?  That means shop away!  Like I said, it's just 30 minutes south of Tampa off Interstate 75.  Make a trip down for a little while, or for a long while...either way, make sure you make the trip. 
Oh, and a HUGE thanks to Sarah Ozgun for showing us the ropes while we were there!!!