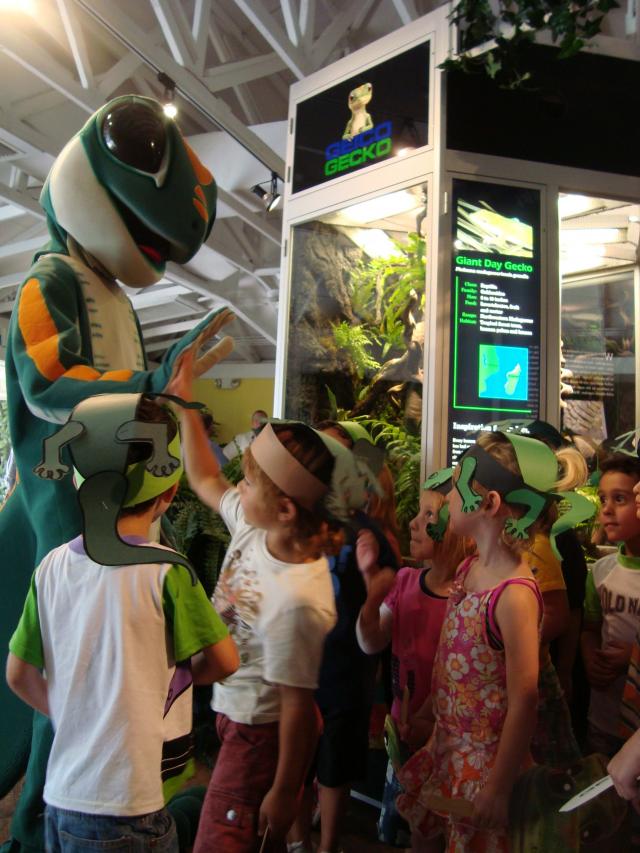 Hey everyone.  Travis back with some really cool Tampa Bay entertainment for the entire family.  Tampa's Lowry Park Zoo always have really cool stuff happening, and this is no exception.  Here's what's happening -
Following its tour across the United States, GEICO's popular gecko exhibit is now back on the East Coast to spend time at Tampa's Lowry Park Zoo through July 18. GEICO will be giving away free passes to the first 100 children who arrive at the zoo on Saturday, June 5 (that's tomorrow!). 
And if that wasn't enough reason to go to the zoo, how about this: in 2009, Tampa's Lowry Park Zoo was rated the number one zoo in the United States by Parents Magazine. It was also recognized by the State of Florida as a center for Florida wildlife conservation and biodiversity. With more than 2,000 animals from Florida and similar habitats, Tampa's Lowry Park Zoo makes the perfect attraction for children and families alike.
The traveling exhibit will feature Giant Day Geckos and is part of a three-year partnership between GEICO and the AZA.  Through the partnership, the geckos have traveled around the country to AZA-accredited zoos and aquariums, helping children understand the importance of preserving the environment.
The exhibit will maintain the same hours or operation as the zoo; a schedule of the zoo's hours can be found at: http://www.lowryparkzoo.com/.
So, make sure you make your plans to head out there!  And as always, keep checking back here for more great things to do in Tampa Bay and other Tampa Bay area events.