Hey guys! Jerm here with a very happy update! If you weren't watching of listening to yesterday's Stanley Cup Playoffs, then  first I will need you to climb out from under the rock you have been living under and pay attention!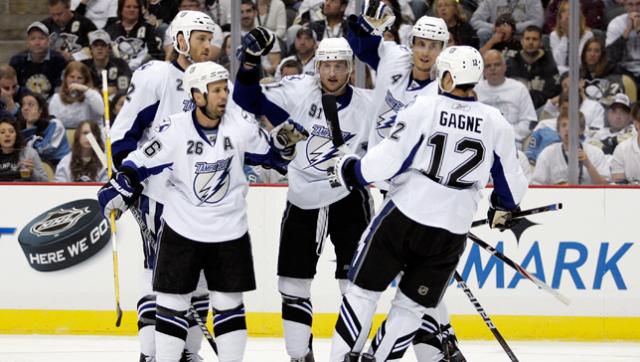 Your Tampa Bay Lightning will be back in action this Monday at the St. Pete Times forum for Game 6 vs the Pittsburgh Penguins as they try and force a pivotal game seven. The Bolts brought the thunder to the Pens yesterday courtesy of an 8-2 victory in Pittsburgh!
Click here
for the full game re-cap.
Now in order for the Bolts to keep up this momentum, they'll be needing all of Tampa Bay to stand up and be counted this Monday night at the St. Pete Times Forum as they look to force a game 7. If you haven't already done so I suggest you hurry up and
get your tickets
!
A little birdie told me that tickets are going fast though so you better hurry! I would suggest getting those awesome channelside seats, as they include food and drink! The puck drops Monday night at 7p.m., so be sure to be in the place showing your support, or gather around the flat screens at your local watering holes so you can be apart of the action!