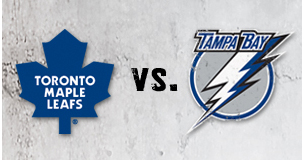 Hey everyone!  Travis here with two upcoming exciting Tampa Bay area events that you don't wanna  miss!

The Tampa Bay Lightning take on the Toronto Maple Leafs on Wednesday, November 25 at 7pm and the New York Rangers on Friday, November 27 at 7:30pm.

Fans will have the opportunity to watch all favorite athletes including Vincent Lecavlier, Martin St. Louis, Steven Stamkos, and Victor Hedman!

Lightning fans should look for regular announcements detailing the upcoming games and events. As always, you are encouraged to check out www.tampabaylightning.com to get more details about each game day for Official Game Notes, the latest stats, stories, game previews, line-ups and more.

Once again, come to support your team. The Deadline to order tickets is the day before the game days at noon or until the tickets are sold out. Don't forget: "Together We Will".  these are definitely the best St. Pete Times Forum tickets you can get. 

As always, keep checking back for more great things to do in Tampa Bay!