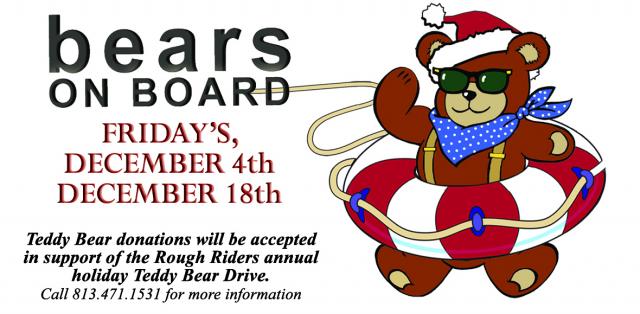 Hey gang...Travis back with more Tampa Bay entertainment for the holidays, so listen up, becuase this one is awesome! 
You can Light Up the Night with the Downtown Tampa Attraction Association's Holiday Lighted Boat Parade on Friday, December 18th.
Parades will begin at 6:30pm at the Davis Island Boat Launch and you can come watch these festively decorated boats illuminate the sky and spread holiday cheer throughout Downtown's Channel District.
You can event register to participate (FREE), as long as you register the Tuesday before the event.  Just log on to www.yachtstarship.com/boatparade.asp to register. 
And, if you want to make the season a bit brighter for others, the Rough Riders will be accepting Teddy Bear donations during the parade and will be the boat to beat as they light up one of their best floats in honor of this holiday tradition!
So, make your plans to come out and have some fun, and possibly brighten the holidays for some other people. 
See everyone back here soon as we keep bringing you the best Tampa Bay area events to enjoy around the holidays, as well as info on other great things to do in Tampa Bay.