Hello Tampa Bay! Lisa here with an update on one of our favorite Tampa Florida Attractions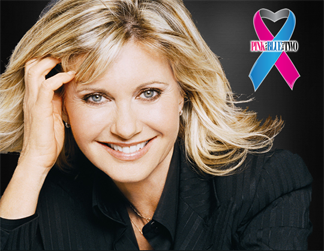 .
Our friends at Busch Gardens are partnering with the Moffitt Cancer Center and Olivia Newton-John's center for Wellness, to bring us the second annual Pink and Blue for Two event. The event is on October 27th from 7-10pm. Unless, you are lucky enough to be attending the meet and greet, which starts at 6pm.
The Pink and Blue for Two event is to raise awareness about breast and prostate cancer. The platform is to urge couples to remind each other to visit the Dr. for annual cancer screenings. Their slogan is "Screen Together. LIVE Together."
Olivia Newton-John is a 17 year breast cancer survivor herself, and also started a wellness center back in her hometown of Melbourne, Australia. She created the Liv Aid to encourage and empower women to take care of their own breast health. She now goes on tour raising awareness and money for more research.
What makes this event unique is where it will be held. It is going to take place at the Busch Gardens Desert Grill. The Desert Grill is Moroccan Themed, with a fully equipped stage, and amazing ambiance. It is right in the heart of the park, meaning you have to walk through the great scenery to get to the event. There will also be an open top shelf bar and hors d'oeuvres.
This is such a great cause, and what an awesome excuse to enjoy Tampa Bay Weather and help raise money for research that helps save lives. For more information and ticket prices just head to the event
website
!
That's all for now, but stay tuned for more Tampa Bay Area Events!