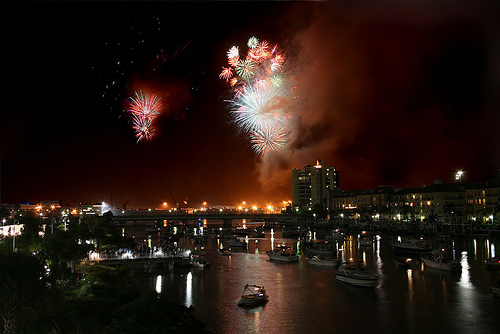 Hey gang!  Travis here with some great Tampa Bay entertainment options for your Fourth of July weekend.  It's right around the corner, and we are going to be bringing you some great ways to spend your holiday. 

We'll start off with the fourth of July weekend at MOSI!  From July 3-5, Tampa's Museum of Science & Industry will celebrate Independence Day by offering one FREE admission with the purchase of a MOSI general admission ticket. Spend July 4 with family and experience over 450 hands-on exhibits, an IMAX Dome Theatre film, and Kids in Charge!

the 4th of July - Hometown Celebration in Seminole.  This is a kid's celebration of the ages that no kid, or kid-at-heart, should miss.  Radio Disney will be out there spinning to the tunes and providing some entertainment.  Plus, there will be amusements, games, slides, bounce houses, glow in the dark golf, children's activities, food, prizes and so much more.  If you are lucky enough (and you have to actually be there to be luck enough), you could win tickets to see Disney star Demi Lovato live in concert! 

And here's something I know each of you will love…it's FREE!  All of the action happens at the Seminole Mall, 11201 Park Blvd. in Seminole, from 10 a.m. to 4 p.m.  Obviously there won't be fireworks inside the mall, but don't worry, you'll have plenty of time to get to the fireworks exhibitions after the celebration. 

And that's it for now, but I'll be back soon for more awesome things to do in Tampa Bay for the fourth of July.  So, keep checking back.  See you soon....