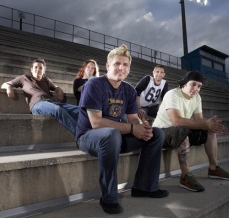 Hey everyone!  Travis back with another update on some cool Tampa Bay area events.  The RITZ Ybor has become one of the premier Tampa Bay entertainment venues.  So much, that Less Than Jake will be playing there this Sunday! 
Here are the details:
Show Date: Sunday, December 13, 2009
Show Time: 7:00 PM
Doors: 6:00 PM
Location: The Grand Ballroom
Tickets On-sale: have been since Saturday, October 24
Ticket Price: $20
And it's more than just one band...it's Less Than Jake W/ Special Guests Cage and The Swellers! 
Just as an FYI, this is a General Admission (Standing Room Only) Concert!  I don't know if there are still tickets available, but if there are, I bet there won't be soon, so you better hurry up! 
Have fun, and keep checking back for other Tampa Bay entertainment options and other cool things to do in Tampa Bay!