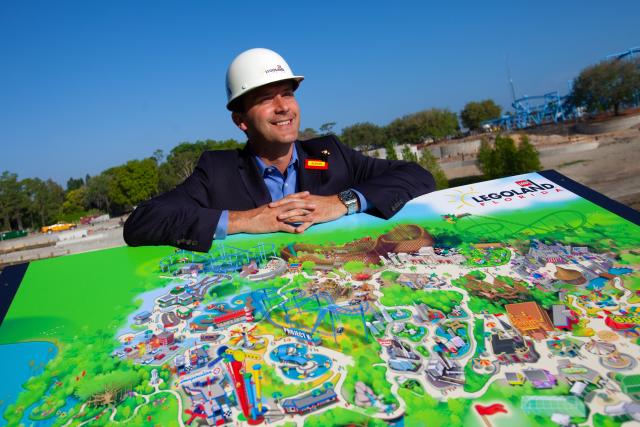 Hey everyone...Travis here with some exciting news.  If you were looking for some great things to do in Tampa Bay, your options are going to get much bigger as of October 15! 

That's right, that's when LEGOLAND Florida is going to open the gates and let families experience all of the fun and excitement.  Here's the scoop from the announcement we just received...
Inspired by America's love affair with all things LEGO®, the new 150-acre theme park will cater to kids ages 2 to 12 with more than 50 "pink-knuckle" rides – from roller coasters to race cars – as well as family focused shows and attractions.
Park officials disclosed the date, a closely guarded secret since the park broke ground last year, to help families already planning vacations in the fall.  For more information, just visit www.LEGOLAND.com.  And if you wanted some background about LEGOLAND, here you go:
LEGOLAND® Florida opens October 15, 2011 and will be a 150-acre interactive theme park dedicated to families with children between the ages of 2 and 12. Located midway between Orlando and Tampa, just 45 minutes from either city center, the park features more than 50 rides, shows and attractions. There are currently four other LEGOLAND Parks in the world – LEGOLAND California in Carlsbad, LEGOLAND Billund in Denmark, LEGOLAND Deutschland near Günzburg, Germany and LEGOLAND Windsor outside of London.
Have fun everyone, and we'll be bringing you more updates as the anticipated date gets closer.  But keep checking back here for other great Tampa Bay Entertainment options, and other Tampa Bay area events.