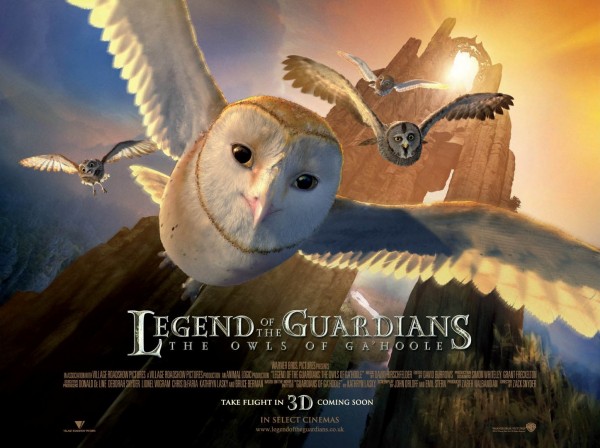 Hi everyone, Melissa here. So, I wanted to say if you guys have not experienced a film in IMAX, this would be a great place to start. The IMAX dome allows for a phenomenal viewing experience that truly surrounds you. Legend of the Guardians: The Owls of Ga'Hoole will be hitting the IMAX at MOSI this fall.
Here is a brief plot summary:
Soren, a young barn owl, is kidnapped by owls of St. Aggie's, an orphanage where owls are brainwashed into becoming soldiers. He and his new friends escape to the island of Ga'Hoole, to assist its noble, wise owls who fight the army being created by the wicked rulers of St. Aggie's.
This sounds like it will be pretty interesting, and worth not passing up. Go check it out sometime this fall and keep checking back here for more Tampa Bay Area events.