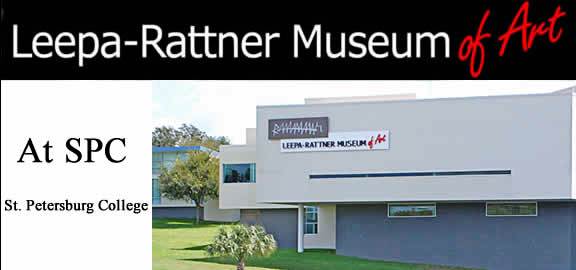 Hey everyone...Travis here with some cool things to do in Tampa Bay, that are definitely educational!  Here's the scoop on what's happening -
The Leepa-Rattner Museum of Art will offer  "Mixed Media Mini Workshops" on Saturdays for children ages 8-11 on Nov. 20, 27, and Dec. 11 and 18.  The hours are 11:00 a.m.  to 1:30 p.m. 
Children will learn how to use and combine diverse art materials and techniques to create "mixed-media" artworks.   The December 11 workshop will feature a holiday theme.
The workshops will be led by Amy Dayton, a visual artist and Florida-certified art teacher with 14 years of teaching experience.
Fees are $20 per class or $15 per class for museum members.  Fees include materials; students may bring their own materials, as well.  The workshop series complements the museum's adult mixed media workshops held simultaneously and led by Linda Berghoff, artist and St. Petersburg College visual arts instructor.
For further information or to register, contact Patti Buster at buster.patti@spcollege.edu.  And if you want more information about LRMA programs, events, exhibitions and the museum store, Visit www.spcollege.edu/museum.
And as always, keep checking back here for more info about great Tampa Bay area events and other Tampa Bay Entertainment options.