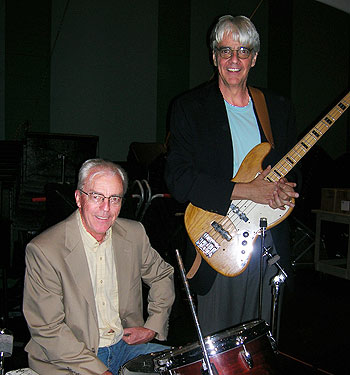 Hey Tampa, Melissa here. Are you an aspiring rock star? Are you looking to improve some of your rock skills? Are you anywhere between age 5 and adult? If you answered yes to any or all of the questions above you are going to want to continue reading.
On Saturday, December 11th you are invited to come rock out at the
Patel conservatory
at the Straz Center. While having an awesome time, you will be able to receive tips on musicianship from Rock School instructor Lee Ahlin.
If you're looking for some direction, Lee is the perfect person. He's been in the business of music for over 40 years. He impressively started teaching guitar professionally at age 12. After starting his own band in the mid 60's, he began coaching student bands; enabling them to realize their dreams.
Now he can help you realize yours. All you have to do is pre-register for the event by calling 813.222.1002. In addition to the instruction, auditions for the Rock School classes will begin at 3 p.m. that very same day. So, prepare those picks, sticks and strings for the Rock Encounter at the Patel Conservatory this December!
Last but not least, don't forget to check back here for more of some really great Tampa Bay area events!