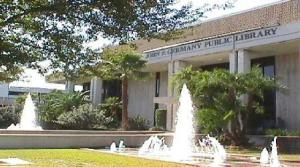 Hi Tampa Bay! Since July is all about patriotism and pride, Congressman Sam Gibbons and Judge John F. Germany will take Tampa back in time with a special presentation reflecting the history of Tampa during their years of public service, at 10:30 a.m. on Saturday, July 14 at the John F. Germany Library. 
The longtime friends will share how they met and will focus on events from the 1950s and 1960s that largely influenced Tampa:
Local Education
Creation of the University of South Florida
Headstart Program
Developments in Downtown Tampa: Riverfront urban renewal project, and the movement for a new main library.
Hillsborough Television will record this historical event for the library's digital history archive project, and it will air this month on Bright House channel 622, Verizon channel 22 and on
youtube.com/hillsboroughcounty
. Light refreshments will be provided.