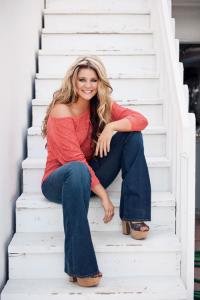 Good afternoon folks! Jerm here with an update for you on one of the year's most highly anticipated events which kicked off today!
As you may or may not know, the 2012 Florida Strawberry Festival kicked off today, and believe me when I tell you that the Strawberries will be a-flowin!
In additional to all of the family fun and children events going on, there will be some pretty awesome entertainment set to kick-off this weekend! One of those entertainment headliners will be non other than American Idol tenth season runner up, Lauren Alaina!
Lauren will appear on the Wish Farms Soundstage on Saturday, March 3, 2012 at 3:30 p.m in place of The JaneDear Girls who were originally scheduled to perform in the time slot.
Now because you guys are awesome, we will be giving away two tickets to see Lauren Perform along with two tickets to the festival! That's a pretty awesome package for one lucky recipient!
As usual all you have to do is answer some questions on Facebook and/or Twitter and you'll be entered to win a pair of tickets! Remember to retweet or share the original question on Facebook and/or Twitter to increase your chances of winning! Okay here goes!
True or False: Lauren Alaina was born on November 8, 1994, to Kristy and J.J. Suddeth of Roswell, Georgia?
True or False: The Florida Strawberry Festival was started in 1930 by the local Lions Club?
Name the 2012 Florida Strawberry Festival Queen.
Okay that's it for now! Get to answering, and we'll be back late this afternoon to announce the lucky recipient of the tickets!
Stay tuned in for more updates on things to do in Tampa Bay!