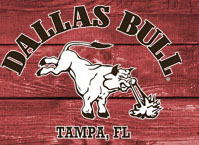 Hey gang.  Travis back with some amazing Tampa Bay entertainment that many of you have already experience.  We are heading back out to the Dallas Bull for their Concert Series...except that this is the last one of the season. 
The Dallas Bull is set to conclude their 2009 concert series with the fun-loving, up-and-coming country trio of Trailer Choir on Friday, December 18.
While this threesome may be new to the country music scene, they have definitely made their presence known. After signing with Show Dog Nashville in 2008, a label owned by Toby Keith, the group began their transition into stardom, starting with their signature song, "Off The Hillbilly Hook."
Shortly thereafter, the group produced two more hit singles- the more somber melody of "What Would You Say" and the upbeat ramblings found throughout "Rockin' the Beer Gut."
In case you don't know much about the Dallas Bull, it was recently named "Tampa's most popular nightclub" by the Tampa Bay Times and upholds their reputation by housing 20,000 visitors each month and catering to a variety of attendees.
The Bull boasts ten different bars located throughout the club where patrons can enjoy the atmosphere and music of renowned guests such as Kenny Chesney and Brooks & Dunn.
Doors will open at 7 p.m. on Dec. 18, and the cost of attendance is $9.95 in advance through Ticketmaster or www.Dallasbull.com. Tickets are $15 at the door.
You can bet you'll see me out there!  Keep checking back here for more amazing things to do in Tampa Bay, and information about other Tampa Bay area events!