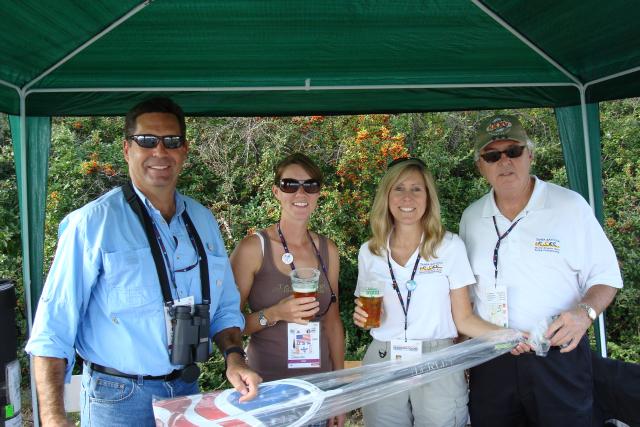 We decided to go out there a little later as we wanted to stay for the closing ceremonies and closing party.  We left the hotel about noon so we could be there by 1pm. 

This weekend traffic is great.  Anyway, we got out there and set up our tent and the materials.  Had a lot of people coming by on the last day to pick up materials and sign up for their last chance to win the paddle. 

Racing was the 500 m competition which is really exciting.  Even if you have a slow start, you have the ability to come back.  On the 200 meters, you are done with a bad start.  Last race of the day was men's premier, the mackdaddy racers. 

China beat out Russia and the Philippines.  They were cruising.  US didn't do so well today and for that matter at this year's Championships.  We cleaned up in Australia. 

Went around taking pictures of the technical aspects today.  They had a nice course.  Too shallow says the paddlers so I will defer to them.  The last day the paddlers all trade items too like shirts, hats, etc. 

I got an Ozzie hat which is really cool.  The Italians gave me a Italian dragon boat hat too.  I will certainly wear both in Tampa.  Last race over, we packed up the booth.  Yeah!  I love when it is over. 

Went to the finish line area for the closing ceremony. There is a lot that we can do to make it better for sure.  It is a pretty cool ceremony where they take down the IDBF flag, Czech hands it to the President of IDBF which then hands it to Tampa. 

Kevin made a few comments and so the clock starts running.  Two years and the World will come to Tampa.  Be back home soon everyone...go Tampa Bay!!!!!!!!