I feel like I keep repeating myself each weekend when I tell you we have a jam packed weekend full of events.  But really…. There is SO much to do!  Lucky for me, I have a special visitor in town this weekend.  My mom, Alice.  She is a total artsy fartsy, funky mom who loves art, exploring and walking everywhere!  A MUST do and top on her list for us to do is Saturday and Sunday in Hyde Park Village, the 24th Annual Hyde Park Art Festival in addition to that we plan on brunching at some of my top spots and of course checking out the Downtown Tampa Market.  Have ideas for where I should take Alice?! Tweet me at @VisitTampaBay with you suggestions using #AliceWouldLove and we will try to do as many suggestions as possible! 
Hope to see you around Tampa Bay! 
Cheers Y'all! - Kat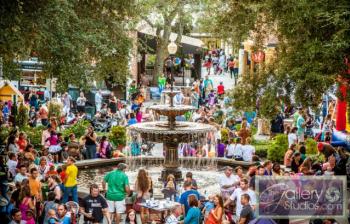 Saturday & Sunday: Hyde Park Village 24th Annual Art Festival
Hyde Park's BEST art fest is back for its 24th year.  This is a family friendly, FREE art event takes place in the middle of Hyde Park Village on Sat and Sun between 10 a.m. – 5 p.m.  There will be plenty of treasures from more than 150 national artists! For more information visit www.ArtFestival.com
Friday/Saturday: ZooBoo, Tampa's Lowry Park Zoo
One of Tampa's largest family friendly Halloween events is back for another year with haunted houses and trails, costume characters, boo houses and season lights.  Coolest thing about ZooBoo? Each spooky attraction has a "scare factor" rating so you can decide the scare level for your little goblins, and well… maybe you. Guests can also enjoy unlimited Zoo rides in the dark! Tickets range from $18 for adults, $14 (ages 3-11) and kids 2 and under are free. (7 p.m. – 11 p.m.) www.lowryparkzoo.com/zooboo
Friday/Saturday: Howl-O-Scream, Busch Gardens Tampa
it's you LAST weekend to be TERRIFIED and attend Howl-O-Scream.  With surprises around every corner and unexpected terrors  from the evil 13 like #7 Surgeon, #4 Butcher, #13 Clown and the one I actually had the chance to come face-to-face with , #6 Voodoo Queen inside one of the newest houses, Death Water Bayou.  Her night servants roam with a zombie-like hunger and seek to grow her collection of minions of evil.  Check out my Howl-O-Scream "ScreamCam" video to see if I fell victim to her spell (and turn your speaker's down… I was terrified!) For ticket info and to plan your visit go to www.HowlOScream.com

Saturday/Sunday: Brick-or-Treat, LEGOLand
Enjoy themed treat stations full of candy, scavenger hunts in Miniland USA, a GIANT LEGO pumpkin and Halloween entrainment appropriate for the whole family.  Tickets $75/$65 for more info call 1-877-350-5346.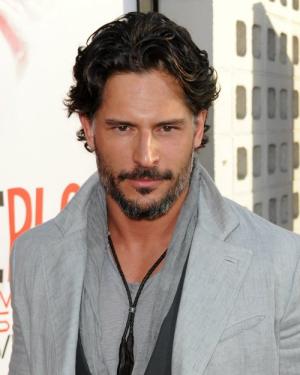 Saturday: Monster's Ball, Hard Rock
Earlier this week I talked about hottie-mc-toddie werewolf, Joe Manganiello making a special appearance at the Hard Rock's annual Monster's Ball.  Alice didn't want to dress up and join me for this event so I am dragging along my friend Lori (she is SO upset I am sure…) for one of Tampa's hottest Halloween event and costume party. That night someone will win $1,000 for the BEST costume. Oh, and if you don't know who hottie Joe Manganiello is then get out from under the rock you have been living under.  He was the hot firefighter in the movie Magic Mike and is Aclide, Sookie-loving werewolf in HBO's hit series True Blood.  For more info visit: www.rocktampa.com/
Saturday: Helloween, Jacksons Bistro Bar & Sushi
This year's theme is "VooDoo on the Bayou".  Guests will enter the party through a haunted house leading you into the Bayou.  DJ's will be spinning your top tunes, live music and a costume contest for $3000 in cash and more than $2000 in prizes. 9 p.m. – 3 a.m. Tickets are $20 and $40 for VIP. For more info visit: http://www.jacksonsbistro.com/
Saturday: Guavaween, Ybor City
Hold your horses y'all, it isn't what you think…. Guavaween isn't quite what it used to be, but that could be a good thing.  Now, the event centers on a $1000 cash costume contest.  The original Mama Guava KathiGrau hosts the costume contest with live music starting at 7 p.m. and the contest starting at 9 p.m. FREE event.
Saturday: Pig Jig, On the River in The Heights
Chow down on great food, witness a BBQ contest, enjoy fun games for the kids and live music by Edwin McCain all for a great cause.  This is the third year for the famous "Pig Jig" and the event benefits The NephCure Foundation. Noon-Dark For ticket info visit www.TampaPigJig.com
Saturday: India Festival, Florida State Fairgrounds
This daylong India Festival highlights the strong Indian community in Tampa Bay. Enjoy cultural programs and dance performances from 11 a.m. to 10:30 p.m. at the Florida State Fairgrounds.  Tickets are $8 for adults and $5 for kids.  For more information visit: www.indiafestivaltampa.com
Sunday: Howl-O-Ween, Sail Pavilion
This Fido-friendly Halloween party features a doggy costume contest, on-site pet adoptions (don't you know the adopted ones are the BEST), yappy hour drink specials and no tricks, all treats for the pups!  FREE event. Sail Pavilion on the Tampa Riverwalk, 4 p.m. – 8 p.m.
Friday/Saturday/Sunday: Ghost Tours of Tampa Bay
Earlier this week I gave you a sneak peek into my ghost hunting experience with the downtown Tampa Ghost Tours of Tampa Bay.  Ghost tours start each night at 8 p.m. Reservations are required. 727-894-4678. Read the full story on my blog: http://bit.ly/1igyVz0
Sunday: Guppyween, Florida Aquarium
Trick-or-Treat with 20,000 sea creatures tank-to-tank.  Enjoy live entertainment and be sure to wear your costumes! 4 p.m. to 8 p.m. tickets $15 for adults and $5 for kids in costume.  For more info visit http://www.flaquarium.org/