TGIF! No, but really…. TGIF! Coming off a holiday week is always challenging, but the weekend is officially here and jam-packed with concerts, food, fun, fashion & sports!  The countdown clock on my computer screen for the weekend has already begun.  In just a few hours I will be sipping an ice-cold, adult beverage at the Sail Pavilion during Brews & Bites before dining at Florida's oldest restaurant, the Columbia Restaurant.  Be sure to follow us on twitter @VisitTampaBay and say hi if you're out and about in Tampa Bay tonight!  Treasure awaits y'all….. 
Cheers!
Kat
Friday: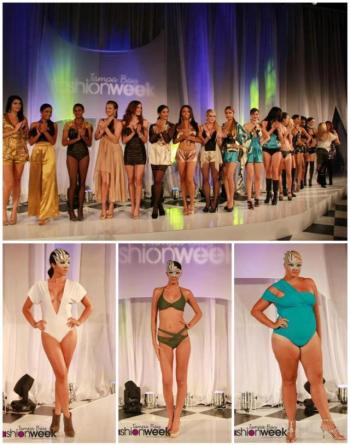 Eat at Joes Lunch & Concert Series: Celebrate Hispanic Heritage Month with a special Latin inspired celebration from 11 a.m. – 2 p.m. in Chillura Courthouse Square in downtown Tampa.  Enjoy live music, entertainment and even a special guest from the Tampa Bay Buccaneers. FREE event!
Brews & Bites: Kick back and relax at The Sail Pavilion, a 360-degree waterfront bar located adjacent to the Tampa Convention Center in downtown Tampa.  Feast on a fleet of 6 food trucks, craft beer garden, mojito bar, summer cocktails and event an infused vodka bar.  FREE event, 6 p.m. – 10 p.m. http://www.tampaconventioncenter.com/facility-information/sail-pavilion/
Tampa Bay Fashion Week kick-off: Dust off your stilettos! The Bay area's largest fashion event kicks off Friday for a week full of fashionista festivities. Whether you are a devoted lover of fashion or interested in upcoming fashion trends, there is something for everyone.  The kick-off event starts Friday with a FREE event at International Plaza from 10 a.m. to 9 p.m. including a FREE runway show at Dillard's at 6:30 p.m. Want to find out a complete list of the #TBFW festivities? Check out our blog from earlier this week: http://bit.ly/1auxTO3 and for more information visit: www.FashionWeekTampaBay.com
Maroon 5 and Kelly Clarkson: These two power houses plan to pack the Mid Florida Credit Union Amphitheatre Friday.  Concert kicks off at 7 p.m.  Clarkson, one of the most successful American Idol stars with three Grammy wins under her belt joins Maroon 5, Adam Levine for the Honda Civic Tour.  I bet we can guarantee some shrieks and screams from all the ladies in the audience when Adam Levine shows us his "moves like jagger".  Tickets start at $33.50, for more information visit: www.LiveNation.com
Saturday:

Tampa Bay Lightning Fan Fest: Bolts fans unite, 27 days until the home opener! Can you believe it?  Saturday from 8 a.m. to 3 p.m. enjoy a FREE fan fest at the Tampa Bay Times Forum.  Fans will enjoy open practice, player autographs, kid zone and more.  Fans can feast on $2 hot dogs, $2 pizza slices and FREE popcorn.  Lightning players will hit the ice in shifts starting at 8:30 a.m. (doors open at 8 a.m.), 10:30 a.m. and 12:30 p.m. with autographs at 11:45 a.m. and 2:15 p.m. For more information visit: www.TampaBayLightning.com
Art on the Water, Jackson's: 60 artists will set up their masterpieces along the waterfront along with live music, food and drink specials at Jackson's Bistro Bar & Sushi on Harbour Island starting at 11 a.m. until 7 p.m. The event is FREE, family-friendly and fido-friendly! For more information visit: www.JacksonsBistro.com
Back to Football with the Buccaneers: Glazer Children's Museum hosts a BIG day of sports-filled fun with the Tampa Bay Buccaneers.  Show your team pride and join Captain Fear, Buccaneers cheerleaders and be ready to bring in the 2013 season.  Good news is every day in September; admission to the Glazer Children's Museum is only $5 and that my friends…. is worth a touchdown dance!
Croc Day: Crikey! Croc Encounters, a reptile park and wildlife center located in Tampa will host a special event with friends from Animal Planet's series Gator Boys, Jimmy Riffle, Andy, Tre and Scott.  Guests can pose for pictures (remember to be still; very, very still… ok I'm kidding!) enjoy animal shows, tours of the facility, bounce houses for the kids, clowns, face painting and balloons. Oh, and did we mention plenty of crocodiles.  Saturday, 10 a.m. to 5 p.m. Cost is $15, $10 kids (in advance); $20, $10 kids (day of).  Croc Encounters is located at 8703 Bowles Road in Tampa. For more information call 813-217-4400.
Sunday "Funday":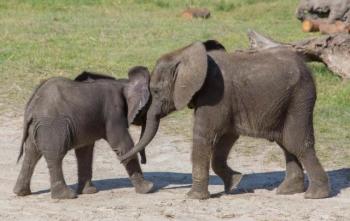 $6 Zoo Day: Tampa's Lowry Park Zoo is offering a discounted $6 admission on Sunday from 9:30 a.m. to 5 p.m. If you are a member of MOSI or Florida Aquarium, you get in FREE thanks to "Swaptember".  Parking is always FREE at the Zoo. For more information visit: www.LowryParkZoo.com
FREE admission to Tampa Museum of Art: Honoring National Hispanic Heritage Month, TMA is offering FREE admission to the museum on Sunday.  There will be kids' activities, live music, scavenger hunts and docent tours at 1 p.m. (in English and Spanish).  For a special treat, Sono Café will offer special Latin cuisine.  For more information visit: www.TampaMusuem.org
Tampa Bay Buccaneers vs. New Orleans Saints: It's week 2 of the NFL and the New Orleans Saints and Tampa Bay Buccaneers will face-off in an NFC South rivalry game on Sunday. ESPN reports that the Saints are favored to beat the Buccaneers, but with home-field advantage and a packed Raymond James Stadium, I say we should plan! Good news to local fans unable to attend the game, the Buccaneers "blackout" was lifted and will be played on local television.  Kick-off is at 4:05 p.m. for more information and to purchase tickets visit: www.BucsNation.com
Stay tuned for more fun ways to unlock Tampa Bay and shoot us a tweet on twitter @VisitTampaBay about any events or happenings coming up in Tampa Bay!  Have a great weekend in Tampa Bay!