Hey everyone!  Jessica here with a quick Tampa Bay sports reminder... Don't miss the University of South Florida Bulls in action tomorrow night!!!  That's right, the leading ladies of USF's Women's Basketball team will be taking on the Villanova Wildcats at the USF Sun Dome at exactly 7:00 p.m.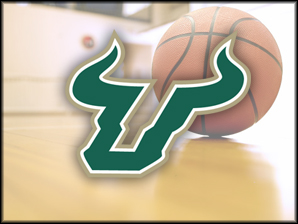 The Bulls, who are coming off of a 64-47 win over Cincinnati, are looking for their fourth BIG EAST win of the season!  Tickets are still available at GoUSFBulls.com under "women's hoops" but, if you can't make it out to the game, you're still in luck... you can catch all the action by logging onto BullsVision Premium for live audio streaming (accessed through GoUSFBulls.com).

Don't forget your green and gold and of course your cheering voices as we support local collegiate athletics!  (And although I was once a Philadelphia girl) I must admit I'm looking forward to a USF victory tomorrow, so "Go BULLS!"

Check back soon for more exciting Tampa Bay area events and Tampa tourism!!