Considering Tampa Bay Attractions, Busch Gardens is always a wonderful place to visit if you are in Tampa for Tampa Bay Meetings or here to Golf Tampa Bay or just wanting to spend a day Shopping in Tampa Bay.  Here are some special events to attend making Tampa Bay Attractions more exciting then ever!
Jungle Jack back at Busch
By WALT BELCHER
wbelcher@tampatrib.com
Published: November 7, 2009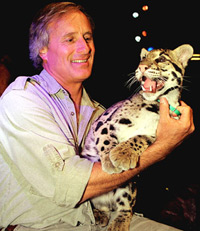 TAMPA - Animal expert Jack Hanna is coming back to Busch Gardens this month to meet and greet families during four special events, including a Serengeti Night Safari.
Hanna, who used to tape one of his TV series at Busch Gardens, will make a special appearance at the Serengeti Night family sleepover Friday. He also will join guests for breakfast on Nov. 14 and 15, and will share animal facts and his travel tales during shows those same days in the theme park.
Hanna is best known as the star of the Emmy Award-winning television series "Jack Hanna's Into the Wild," in which he invites audiences to join him on his expeditions around the globe. The series airs at 10 a.m. Sundays on WTVT, Channel 13.
That series is produced in Tampa by Spectrum Productions. He was host of "Jack Hanna's Animal Adventures" which ran in syndication for 10 years.
Hanna, the former director of the Columbus (Ohio) Zoo, became a frequent guest on TV shows such as "Good Morning America" and "The Late Show with David Letterman."
Hanna also is the author of three books: "Passport into the Wild," "Romp, Stomp, Waddle Home!" and "Jungle Jack: My Wild Life."
Here are the events:
•Serengeti Night Safari featuring Jack Hanna is 6:30 to 9 p.m. Friday and 7:30 to 10 p.m.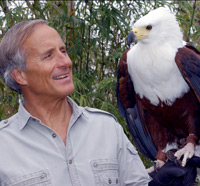 Nov. 14. The two-hour experience includes a moonlit look at the nocturnal behaviors of hippos, lions and hyenas. It continues with a guided safari expedition across the Serengeti Plain, where guests can use night-vision monoculars and special filtered lighting to view exotic animals. The evening will end around a fire, where Hanna will share tales of his African adventures.
It also includes food in the exclusive Safari Club and costs $60 a person, with a discount available for Busch Gardens' Passport members. The tour is for ages 5 and older. Busch Gardens admission is not required or included. Visit BuschGardens.com or call 1-888-800-5447.
•The Family Sleepover featuring Jack Hanna is also Friday and Nov. 14, from 6 p.m. to 9 a.m. It includes behind-the-scenes access, interactive activities and an animal adventure hosted by Hanna. Guests will spend the night in Busch Gardens' Mzinga Lounge, a secure on-site dormitory and wake up to meet tigers in Jungala and eat a continental breakfast. Dinner, a T-shirt and water bottle are included. The sleepover is designed for families with elementary school-age children, and the cost is $78 a person or $68 for Passport members. To register, visit BuschGardens.com or call 1-877-BGT-CAMP.
•Meet Jack Hanna at Busch Gardens is from 11:30 a.m. and 1 p.m. Nov. 14 and 15 at the Moroccan Palace.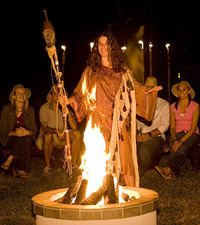 Hanna will talk about his world travels and educate animal lovers of all ages about the importance of wildlife conservation. All shows are included with a day's paid admission or any annual Passport. For tickets, visit BuschGardens.com or call 1-888-800-5447.
•Breakfast with Jack Hanna at 8:30 a.m. Nov. 14 and 15 lets you dine with the animal expert, then enjoy priority seating at Hanna's first show of the day. It costs $16.95 adults and $10.95 ages 9 and younger. Passport members receive a 10 percent discount. Visit BuschGardens.com or call 1-888-800-5447 to book your breakfast.
Reporter Walt Belcher can be reached at (813) 259-7654.