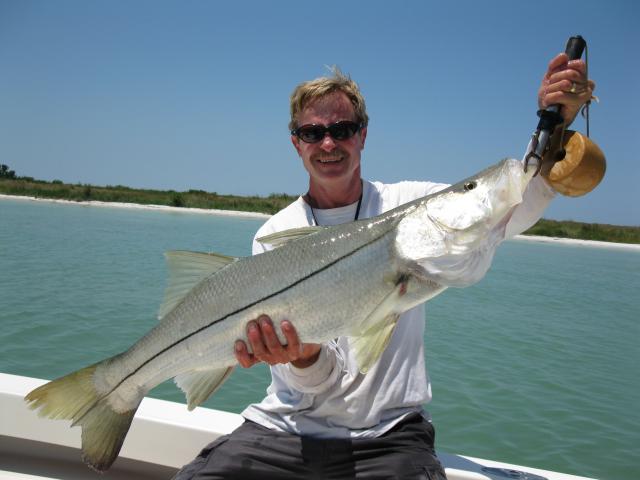 Hi all - Travis back with your monthly fishing update from local guide and angler, Capt. Stewart Ames.  Here's what he has to say -
June is among the best months of the year to tangle with one of West Central Florida's premier game fish, the snook.  Snook gather every year at the mouths of passes and in swash channels along our local beaches and can provide great sport. 
As fish are "on the sand", there are few obstacles for them to break off on so large fish can be landed on light tackle. The 16 lbs fish pictured was hooked in 3 feet of gin clear water on 15 lbs test line. 
It immediately jumped and then raced 30 yards straight at the boat before turning 90 degrees to the left and making another sizable run, at which time it jumped again.  After several shorter runs, the fish was netted, photographed and released to fight another day.
I don't know about you all, but that makes me want to get out there and get fishing! 
And we'll see you back here for more updates, as well as info on great things to do in Tampa Bay and other Tampa Bay Entertainment options.