Hey Tampa Bay, is anyone traveling to Key West for a summer of spring break vacation? If so, Alex here to let you know about a great way to shorten your travel time.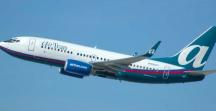 Tampa International Airport and AirTran Airways is now offering a new nonstop jet flight from Tampa to Key West.
Now, you can forget the long drive and just jet on over to the Florida Keys by plane. 
Yesterday, two special guests from MacDill Air Force Base along with the 130+ passengers were there for the opening flight and gate festivities. AirTran reserved and provided two seats for these men to show support for military personnel serving our country.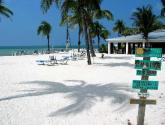 All on board passengers enjoyed a flight full of Jimmy Buffet style entertainment and received personalized Inaugural AirTran Airways certificates signed by the pilot and flight crew while exiting the flight in Key West.
AirTran is providing you with a way to start your vacation early by shortening your travel time. So, hurry up and plan your trip to Key West today!
I hope I just made your Friday better with this awesome news. Make sure you check back with us often for more exciting information on Tampa Bay!