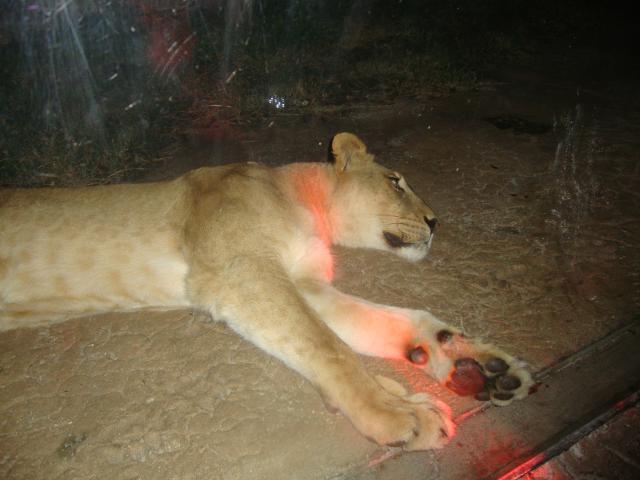 So last week, I had the opportunity to head over to one of my favorite Tampa Florida attractions,
Busch Garden's Tampa
!
I was actually a little worried that we weren't gonna be able to make it out, as the weather wasn't looking to great that evening, but by the time we got there things had cleared up and it made for a beautiful evening to be outside!
The two and a half hour experience began in the exclusive 'Safari Club' with themed appetizers and Anheuser-Busch beverages! Then our tour guides (who by the way were hilarious) took us on a guided night time walking tour through the Edge of Africa.
We started out seeing the Hippos which are beautiful, but very dangerous animals. Our guide was telling us that in Africa, Hippos more people die from Hippo attacks than any other animal! So I made sure to stay out their way and kept the flash photography to a minimum!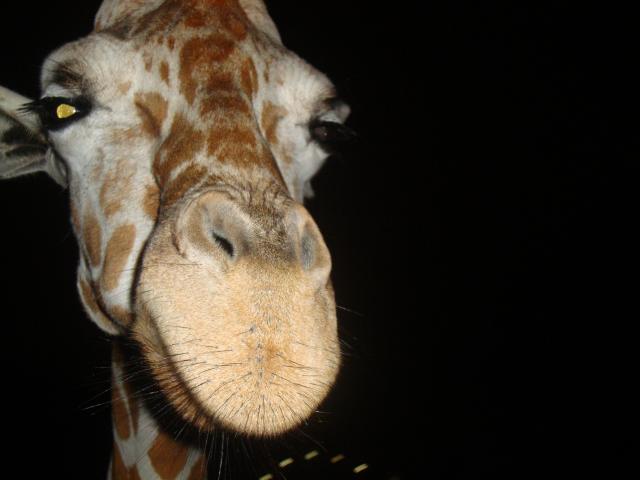 Next we went on to the Lions den and got to see very up close and personal the beautiful animal you see picture above! Can't remember her name, but she was beautiful and had a set of paws bigger than my head it seems...lol! Next to the lions was the Hyena pit, and that is one scary animal. did you know the bite force of a Hyena is strong enough to pulverize human bone? Yeah think about that the next time you want to make a Hyena angry!
After seeing a few more animals, owls, snakes, crocodiles, we boarded the safari truck for an exciting tour of the Serengeti Plain using night vision monoculars to see what the animals do after dark. There were so many animals running around on the plains from Zebra's to Rhino's and lots of others. But without question, my favorites were the giraffes! So smart these guys were.
Once we got up to their area, our guide literally called two of them over to us by name! Yes guys, the giraffes at Busch Gardens know and respond to their names like they are domesticated! Pretty cool huh. The giraffe especially loved us as we fed them lettuce, and got to pet them as well. Very cool experience I must say!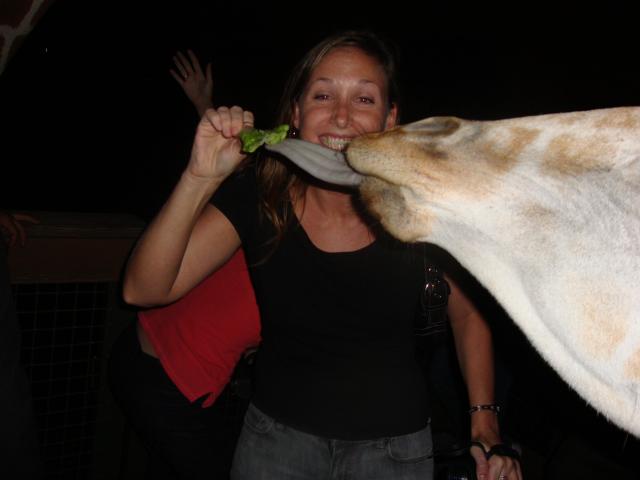 Lastly, we just got to relax for a while and listen to some African lore storytelling by our guides while sitting around a campfire.
The evening finished off in the Safari Club with coffee and desserts, which by the way are so good they make you want to slap someone! Okay so I am exaggerating about you slapping people, but they really were very tasty!
This is something that I would suggest everyone be sure to get out and do, whether its a
family and friends type adventure
, or if you have a
group tour
and are looking for cool ideas, this one is a no-brainer.
Well that's all for now gang, but stay tuned in for more info from your Tampa Bay team of Safari goers!
I'll be back with more fun info on things to do in Tampa Bay!