Hello everyone! Jerm here with an update on something extremely cool that I had the opportunity to do this past Friday for the first time!
If you haven't had the opportunity to take a Segway Tour in Ybor City, then it's something that I highly suggest that you try as its pretty cool!
Our friends over at
Segway Experience in Ybor City
are the ones to take you around Ybor City for a magical ride as well as a pretty cool historical tour.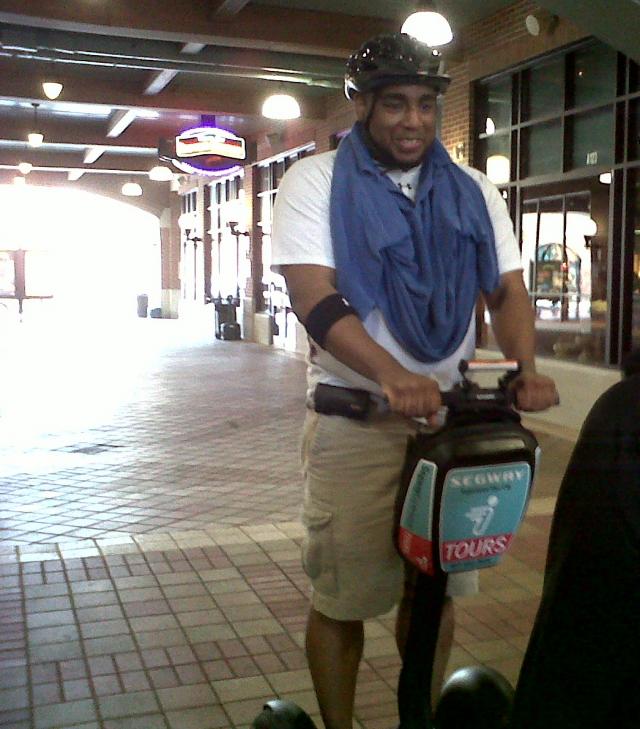 Being a tourism extraordinaire, its always cool when I have the opportunity to learn something new, and that is just what this tour provides!
This was actually my first time riding a Segway as I have seen plenty of other people doing it, but had yet to try it out for myself. I was a bit nervous, but once I was able to get out experience and get used to the machine, it was pretty amazing. It really combines the best of both worlds for me in that I get to ride along and hear via headset from the instructor all sorts of interesting facts about Ybor City, in addition to riding around on some of the coolest technology that one can ever come across.
Expect the tour to be anywhere from about an hour to and hour and a half long, but trust me when I say that by the end of the tour you won't want to stop!
When doing a tour with the crew from Segway Experience, you can know that you are in the best possible hands as far as instruction and training. In addition to watching a video before you head out, the tour instructor gives you a pretty detailed lesson on how to use the Segway, including hands on instruction, obstacle courses, a few test rides before you hit the road.
I've been on tours of Ybor City and other places before, but I really think this is the best way to experience it! Don't take my word for it though, and be sure to schedule a tour for yourself! Visit the website at
http://www.yborsegwaytours.com/
or simply call 813-455-7854!