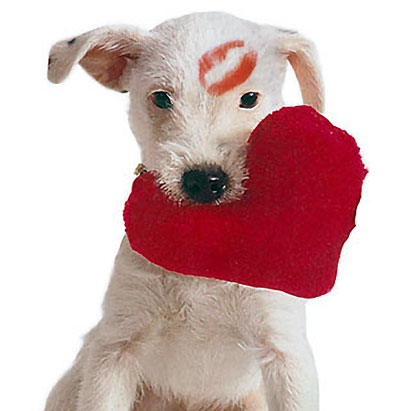 This post is for all of you Valentines day procrastinators out there, who either have, or most likely will wait until the last minute to do something special for that one and only in your life.
Now I will start off this one with a disclaimer, that I am by no means a love/dating and relationships expert, as I myself am single. This is just one of those instances where I say what I would do if I was not single, so take it for what it's worth.
These are in no order of importance, just some things off the top of my head:
Intercontinental Tampa/Shula's
- All of you couples out there looking for a romantic, yet affordable rendezvous this Valentine's Day will fall in love with the Cupid's Couples package. Starting at just $179* per night, the package includes:
One-night accommodations in a deluxe room, bubbling champagne, a long stem rose and chocolate covered strawberries.
Breakfast in Shula's restaurant
Complimentary valet parking. 

You lovebirds may even want to reserve a cozy table for two to enjoy undefeated dining at the award-winning Shula's Steak House specializing in Premium Black Angus Beef brand steaks, fresh seafood and heavenly desserts right inside InterContinental Tampa. Guests wanting to extend the package an extra night or two on this extended President's Day weekend can do so at prevailing rates during this time frame. Better book it soon though as Cupid's Couples package deal is only available from is available Feb.11-15, 2010.
Seminole Hard Rock Hotel & Casino
- Our friends over at the Hard Rock Tampa have plenty of romantic dining options and specials going for Valentines Day! Here they are:
The Cupcake Spot
- A great man once said, "The Quickest Way to A Girl's Heart is Through Cupcakes." Okay, so it wasn't a great man, more like me that said that. I mean can you really go wrong here? Nothing says I love you like a dozen Berry Squared cupcakes and a dozen long stemmed roses! Now obviously you need to get the roses somewhere else, but cupcake side of the equation is a pretty simple one. If your gonna go this route, though, I would suspect that you order early before they get all booked up and your out of luck!
Buds, Blooms, & Beyond
- Now there is always the traditional route and do flowers, which is never a bad idea. I would suggest going with the
Radiantly Red Tulips
. I mean, everyone is gonna be getting roses, so surprise her and dare to be different! If you need more tulips than that I am sure they would be willing to upgrade you! And if your feeling really adventurous, then send them on February 13th instead of 14th. Why you ask? Just tell her that you wanted the day to be even more special by letting her have Valentines Day a day before anyone else! If that doesn't score you points, I don't know what will!

The Don Vicente and The Columbia Restaurant
- Ybor City is always an option when you're talking about romance! Start off the evening by checking into the Don Vicente de Ybor Historic Inn February 12, 13 or 14th for $189 per night and receive complimentary Chocolate Covered Strawberries and a bottle of Champagne with
this coupon
! After your all settled in the hotel, be sure to walk on down to dinner reservations at the Columbia Restaurant! Southern Living voted the Columbia as their favorite romantic restaurant! Enjoy fine Spanish cuisine and the Flamenco Dance Show!
Now of course, feel free to mix and match any of these options, or just do them all if you like! While your out enjoying a Happy Valentines Day, I'll for sure be at home by myself cursing cupid... just joking, but I was looking for some sympathy points there so feel free to send those on!
That's all for now gang, stay tuned for more updates on holiday related Tampa Bay area events and Tampa Bay dining solutions!