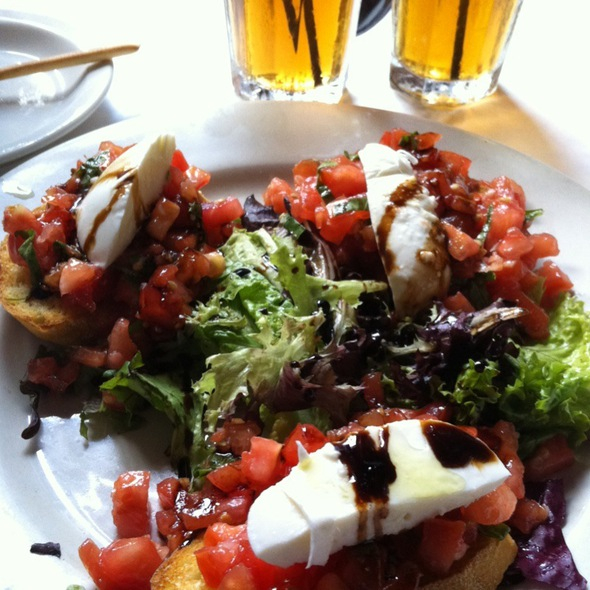 Hello there folks! Once again, Jerm here with an update from my belly (yes it talks)!
Had the chance to dine at Bernini of Ybor last weekfor the first time ever at one of Ybor City's longer serving residents!
Smack dab in the hart of Ybor City, Bernnini's will take your dining experience and taste buds for that matter to a magical place they have yet to experience! This eclectic eatery combines the rare experience of great Italian cuisine that doesn't put a huge dent in your wallet! At Bernini, the atmosphere and dedicated service is like no other is open for lunch and dinner, and you can expect equally great service at both! 

Today I was in the mood to go light, given that it was lunch and all so we started off the meal with some Bruschetta, which was super flavorful and was literally gone in as few as 4 bites... the entire tray! After that I decided in was in a seafood mood, and my guest was in the mood for some Steak Medallions and Mash Potatoes! Those mash potatoes were on point, let me tell you as I am a huge mash potato connoisseur! Now while it wasn't quite appropriate for lunch, to compliment this exquisite dining experience, BERNINI has a fully stocked bar of top shelf liquors and one of the best selections of wines. 

As I said folks, you gotta check this place out! That's all for now, but be sure to stay tuned in for more updates on Dining in Tampa Bay and great restaurants! 
p.s. Be sure to check us out on Foodspotting for some mouth watering imagery from some of Tampa Bay's fine restaurant and dining options!

Stay tuned in for more Tampa Bay dining updates from Ybor City!