So last night was the opening night of the Cirque Du Soleil Saltimbanco performance over at the
St. Pete Times Forum
, and of course you know that Jerm was in the place! I do have to admit though, that I really didn't have any idea what to expect, with this being my first show. I mean you hear about these performances all of the time, and will catch one in TV every so often, but let me say that nothing is compared to actually being there and seeing it first hand!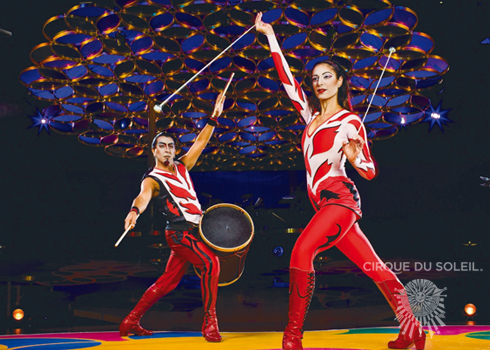 I have always said that whenever you go to the Forum for an event, with the way the arena is setup, there is not really a bad seat in the house, and that was without question the case last night.
For this event, they closed down roughly half of the arena to accommodate the spectators and give you more of a theater style feel. It was amazing to be that close as we were right up from the floor. Good thing we were not on the floor as the Cirque Du Soleil characters regularly will pull people from the crowd, which was very amusing by the way.
We got to see all of the shows famed characters this evening including a few I didn't expect to see. Here is my review of each one, but I would like to say first that they were all excellent.
As far as Tampa Bay events go, I can assure you that it doesn't get much better than this. Lucky for us, if you missed it last night, you have until July 5, to get out to the forum and witness this amazing spectacle of human physical achievement.
Well that's all for now gang, I'll be out the rest of this weekend enjoying the Tampa Bay entertainment scene and I hope to see you out with me! Enjoy your weekend and be sure to check back for things to do in Tampa Bay!