Last night Academy Award winning, Grammy Nominated musician Jamie Foxx descended upon the
Tampa Bay Performing Arts Center
as we were one of many stops on the
2009 Blame It Tour
.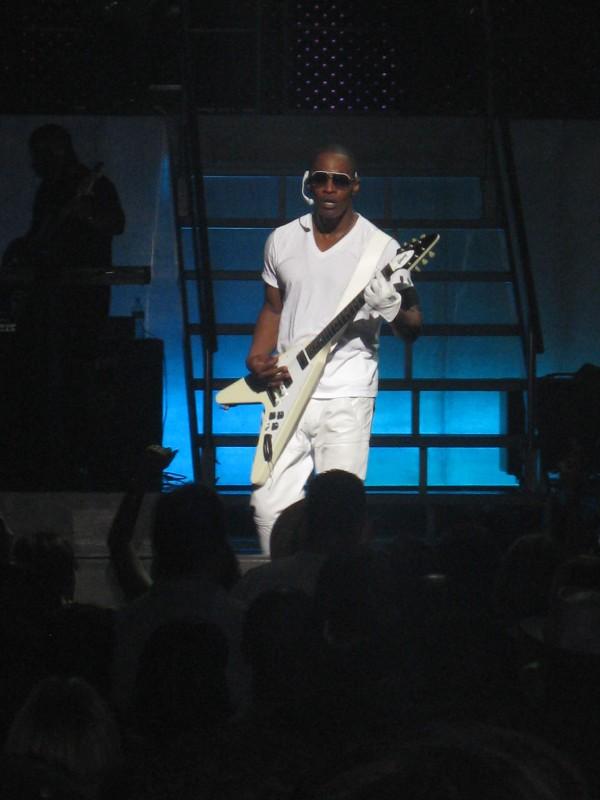 For those of you that weren't in attendance, let me first start off by saying you missed a great show. I myself have been a fan a Jamie's music for sometime, but if I took anything from this show, its that you can't really have an appreciation for the level of performer that he is until you actually go and see him live.
All throughout the night, Foxx performed hits from his double platinum
Unpredictable
album in 2005 to the chart topping
Intuition, which
has reached the top three on the U.S. Billboard 200 album charts, and #1 on the Top U.S. R&B/Hip Hop Albums Charts, which it topped for six consecutive weeks. Having said all of that, I knew that myself, my beautiful date Alexis (who also took some great pictures), along with the capacity crowd would be in for a show full of music, comedy, dancing, and Tampa Bay entertainment!
To start things off, one of Jamie's long time friends and former co-stars kicked off the show with a little laughter.
Comedian Speedy
delighted the crowd with some laugh out loud comedy and antics of his own, notably poking fun at some of the people in the crowd who were late getting to the show and were walking up while he was on stage. In particular a guy with a hooded t-shirt on, lol which was funny as I didn't think they made those but who knew! Speedy and Foxx have remained remained friends for roughly 19 years and it makes perfect sense that he would be on tour with his friend and introducing him to packed auditoriums and theaters alike all across the country!
While we were waiting for Jamie to get on stage, we got to see a sneak preview of Jamie's new film
Law Abiding Citizen
which is due out sometime this year I think. It stars Jamie and Gerard Butler, and is a bit of a thriller. I won't give you all of the details, but feel free to go and
check it out for yourselves
.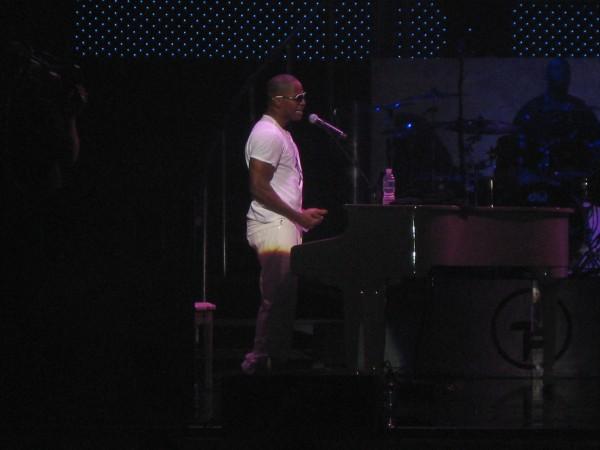 Then came the moment we were all waiting for as Foxx came on stage and from the first song, proceeded to get the crowd on their feet and clapping their hands (I mention that, because keep in mind it was indeed a Monday night).
You would think that everyone would be tired and sitting in their seats the entire time, but no no no! Even your boy Jerm got up, clapped his hands, sang and might have even done a little 2-step. The energy in this place was amazing and at times I could barely hear myself think. If you were paying attention to
Twitter
, you may have also noticed I was Tweeting my tail off, giving the play-by-play, song-by-song each time the tempo shifted.
Jamie performed its from the old albums as well as the new with titles like
Just Like Me
,
Slow
,
Overdose
,
Extravaganza
,
DJ Play A Love Song
, as well as
Blame It
! There was even a little crowd interaction as a few lucky fans got to go on stage with Jamie. We got to see the full arsenal of his talents as he even went into character and performed a few of the great Ray Charles numbers from the movie
Ray
.
Seeing as how this past weekend was the birthday of the late great Michael Jackson, Jamie did a tribute that included some of my favorite Michael tracks like
Pretty Young Thing
,
Thriller
, and
Rock with You
. During all of this, he was giving an old school lesson on popular 90's dance moves...lol. It was a sight to see guys!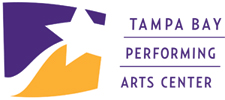 So in short, it was a great night filled with music, comedy, and a performance like no other! The Tampa Bay Performing Arts always brings the lineup of Tampa Bay area events, and last night was no exception! My lovely date even
snapped a few pictures
for you guys that were not able to make it out, so be sure to check those out when you get a chance!
Until next time gang, this is Jerm signing out and reminding you to check back again for the latest things to do in Tampa Bay!