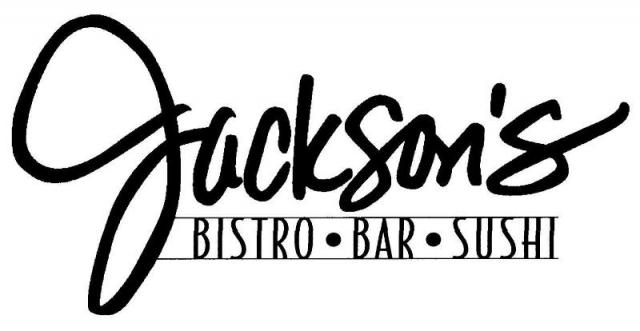 Hello all! Jerm here with an update for you on an awesome event coming up next week!

Jackson's Bistro proudly presents a 5-course Winemaker Dinner to remember. Executive Chef Keith Williamson will craft a delicious array of tantalizing foods sure to please.

The winemaker dinner is being held on Thursday, February 9th in our breathtaking Waterfront Room from 630pm-930pm. Commentary will be provided by renowned Winemaker Mario Monticelli of Trinchero Napa Valley. Executive Chef Keith has carefully selected the perfect wines for each of the 5 courses. Combining their talents will make this a certain culinary success.

Advance reservations are required and space is limited. Cost is $99 per person (tax & gratuity included). For ticket purchases, please call Kelley Flynn at 813-277-0112 or email kelley@jacksonsbistro.com

As awesome as we already are, we are giving one lucky person a chance to win two tickets to this awesome event on Facebook or Twitter! All you have to do is answer some trivia for us and you will be entered in to win our drawing later this evening!

Remember, all you have to do is answer correctly the trivia below and you are entered! Keep in mind that for those of you who re-tweet the original post on Twitter, that increases your chances of winning. Same goes if you share the post on Facebook! Enough babbling, here goes!
Featured Winemaker Mario Monticelli graduated with a Bachelor of Science in Viticulture and Enology as well as with a Bachelor of Art of Italian language from this California University?
True or False: Brunch at Jackson's Bistro Bar & Sushi  is available every Sunday between 9:30 am. – 3:30pm.
True or False: After graduating from The Restaurants School at Walnut Hill College in Philadelphia, PA with an Associate's degree in Culinary Arts, Jackson's Executive Chef Keith Williamson lived in France for six months working at a Michelin 2 Star restaurant under the Executive Chef.
Okay folks, those tough questions should keep you busy for a while! Be sure to share or re-tweet the posts! We'll announce the winner later this evening. Even if you don't win, be sure to register for this awesome event!

That's it for now, but stay tuned in for more updates on Tampa Bay dining and things to do in Tampa Bay!