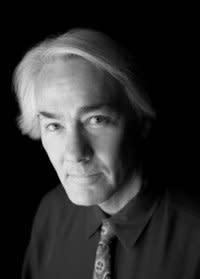 Jack Woodville London, 2011-2012 Author of the Year, will be making a special appearance at Old Tampa Book Company this Saturday, June 22! Jack is known for his ability to capture the essence and language of a time period and transport us into 1944 while reading his novels. He has been given many awards for his accurate historical research and superb writing style including becoming a finalist for "Best Novel of the South" and Military Writers Society of America's "Best Historical Novel of the Year".
He will be reading an excerpt from 2 of his books, leading a discussion, and signing books. The excerpt he will be reading is from book 1 & 2 from his 3 part series, French letters: Virginia's War and Engaged in War. The discussion he will be giving is Brideshead and Tara Revisited: The literature of war and nostalgia for the loss of things we never really had.
Don't miss out on this exciting opportunity to engage in the world of historical fiction with critically acclaimed author Jack Woodville London!
You can check out more of Jack's books at http://jwlbooks.com/about-2/#sthash.UFrXnXwY.dpuf
This event takes place Saturday June 22, at 12 pm at the Old Tampa Book Company which is located at 507 North Tampa St. Tampa, FL 33602. For more information visit www.oldtampabookcompany.com or call 813-209-2151.
Stay tuned for more ways to Unlock Tampa Bay treasures!