Seems like Friday never gets here fast enough huh! Well worry no more because its here and time to plan out the weekend.
As always, the scene is set for a great weekend here in sunny Tampa, FL as the weather was about as nice as it could get today! I myself am going to start it out with a nice run on Bayshore Blvd after work. I may even bring Miles with me as we could both use the exercise.

If you can't join me on Bayshore tonight, feel free to get over to
Cafe Dufrain
for the first ever South Tampa Happy Hour from 5-8 p.m. tonight. Located in the heart of Harbour Island and Downtown Tampa, this place is one of my favorite little eaterys. I highly recommend the steak sandwich! Parking is Validated and Free Boat Docking while dining.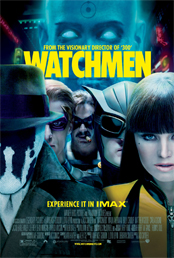 As for tomorrow I fully expect to see everyone mosi on over to
MOSI
(Museum of Science & Industry)for the
Watchmen Opening
event from 6-10 p.m. This is an awesome film even in a regular theatre so imagine watching it in IMAX at one of the hottest Tampa Florida attractions we have to offer! I know I will be there so maybe I will catch some of you there for the show! 
I am sure there are plenty of other great events going on as the
Performing Arts Center
always has a great lineup, as well as the
Bay Area Renaissance Festival
over by USF, so get out of your hotel room this weekend or off the couch and go enjoy yourself!
Stay tuned for the next update, and as always stay tuned for more things to do in Tampa Bay!