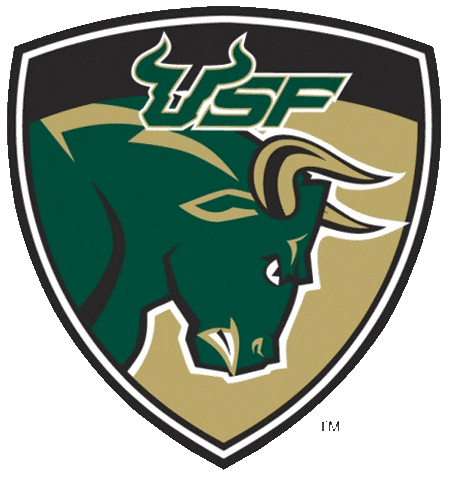 Hey gang!  Travis here with some cool Tampa Bay entertainment.  The University of South Florida Alumni Association announces its Super Bull XIII 2009 Homecoming events to be held next week.  Here are the details you need to know:
Monday, November 16
What: Homecoming Kick-off
Where: Marshall Center Ballroom, USF Tampa campus
When: Noon
Info: The USF Alumni Association continues its tradition of presenting the USF students with the opposing team's (University of Louisville) mascot at the official Homecoming kick-off to burn at the November 20 Parade After-Party.
Friday, November 20
What: Parade Watch Party
Where: Gibbons Alumni Center front lawn, USF Tampa campus
When: 6:00 – 8:00 p.m.
Info: FREE event with music, games and food samplings from the Bulls Country vendors.  The Alumni Association will participate in the Homecoming parade, which begins at 7:00 p.m., with a decorated float.  
What: Serengeti Night Safari at Busch Gardens:  In collaboration with the USF Alumni Association
Where: Busch Gardens Tampa Bay
When: 9:00-11:30 p.m.
Info: Explore the sights, sounds and tastes of Africa during this one-of-a-kind experience to be held after the USF Homecoming parade. Call 1-888-800-5447 for more information and to make reservations.  Tickets are $45.00 for adults plus tax, and $25.00 for youth 5 to 16 years of age plus tax.
Saturday, November 21
What: Bulls Roast Tailgate
Where: Fenced lot outside Gates A & B at Raymond James Stadium
When: 3 hours prior to kickoff of the USF vs. Louisville game (9 a.m. tailgate for noon game)
Info: Barbeque, music, Budweiser® beer and sangria, face painters, games, FREE USF spirit supplies and scheduled appearances by Herd of Thunder, Rocky, USF Sun Dolls and Cheerleaders.  Tickets are $35 for USF Alumni Association members and $45 for non-members and can be purchased at www.USFalumni.org/bullsroast or by calling 813-974-0338.
Kickoff for the Homecoming football game against the Louisville Cardinals is at noon Saturday, November 21.  The game has been selected as the BIG EAST Network Game of the Week and will air locally on WFTS-TV ABC 28.
so, get out there and support the USF Bulls!  And we'll see you back here for more great things to do in Tampa Bay, and other awesome Tampa Bay area events!