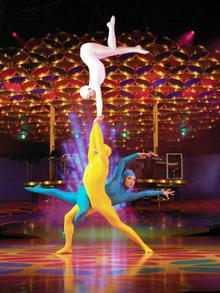 Hey everyone...Travis here with some fun stuff about Cirque du Soleil's Saltimbanco that is coming to Tampa's St. Pete Times Forum next month, from June 25 to July 5. 

Here are some things you may want to keep in mind when talking about this show -

Pronunciations:
Cirque du Soleil is pronounced "Sirk doo Soe-lay"
Saltimbanco is pronounced "Saul-tim-bon-koe"
Carmen Ruest is pronounced "Carmen ROO"

Tid bits of information to know:
Cirque du Soleil will perform for the first time ever in Tampa with the arena touring show Saltimbanco.  Saltimbanco will perform 16 shows from June 25th through July 5th at the St. Pete Times Forum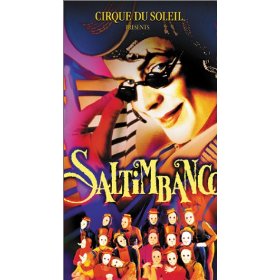 About Cirque du Soleil: 
From a group of 20 street performers in 1984, Cirque du Soleil has grown to be an international organization providing high-quality artistic entertainment.  Cirque du Soleil has delighted 80 million spectators in over 200 cities on five continents. In 2009, Cirque du Soleil will present 19 shows simultaneously throughout the world.

That should help you as you tell everyone you know about Cirque du Soleil and the show, Saltimbanco, that is coming to the St. Pete Times Forum. 

Remember that we'll be back over the next couple of weeks with some great updates about the show, as well as other great things to do in Tampa Bay!  Until then, get out there and enjoy some of this great (at times) Tampa Bay weather.