Hello gang, jerm here and wanted to give you an update about where I will be on this lovely Thursday Tampa evening! It seems I have been frequenting MacDintons allot, and tonight will be no different, and why do you ask?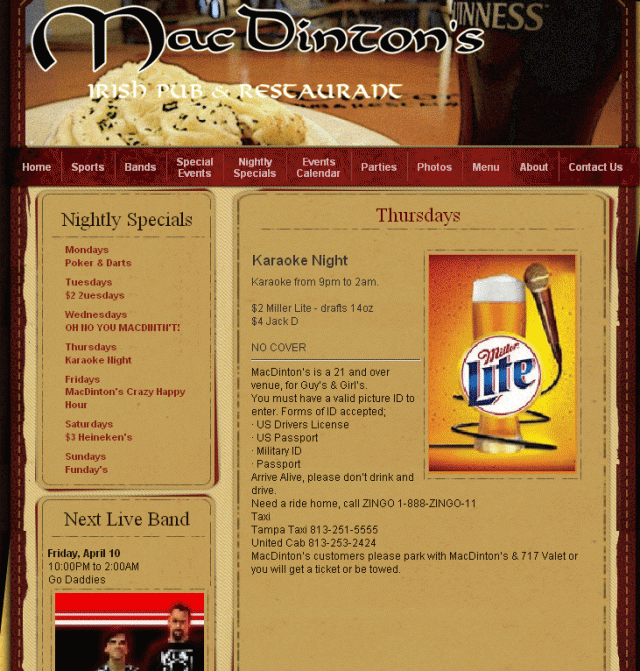 Thats right, because its
Karaoke night
! From 9pm to 2am tonight come out to MacDintons and let us all see your inner American Idol, or outer American Idol if you prefer. I for sure will not be getting up and showcasing how little talent that I actually do have, but that doesnt mean that you have to be a coward liek me.
If you don't want to come out and sing, at least come out for the $2 Miller Lite - drafts 14oz and $4 Jack D specials. As always, anytime you are at MacDinton's you should try the food as it doesn't really get much better.
I will be there tonight doing a few live Twitter Tweets, in-between stuffing my face with chilli fries, watching the Tampa Bay Lightning game while trying to convince myself that I am still on a diet...good luck with that one jerm.
Be on the lookout for Jerm, as I will be the guy with chilli all over my shirt, and stay tuned for things to do in Tampa Bay.