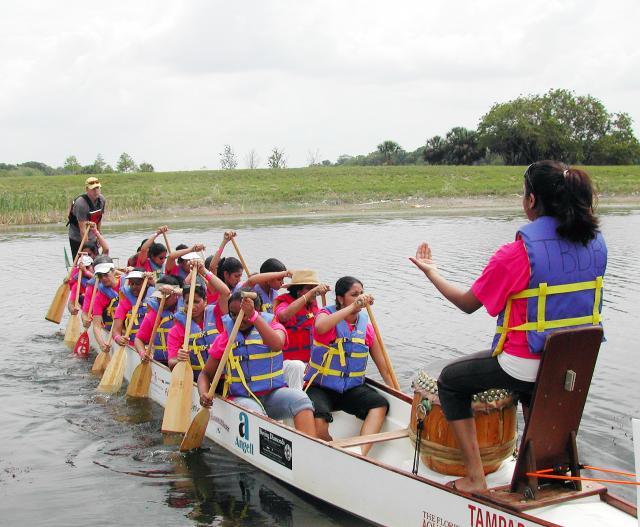 Travis here with more Tampa Bay area events and awesome things to do in Tampa Bay!  We just told you about one event happening tomorrow (Halloween) that you should make it out to, even though it's not a Halloween event! 

This is the Champions Trophy Vallamkali (Dragon Boat Race), and it's from 9AM to 5PM (Races begin @ 11:30AM) at Veterans Memorial Park (at 3602 N US Highway 301 in Tampa). 

The 2nd annual Champions Trophy Vallamkali is an attempt to replicate the traditional snake boat race in Kerala, India and is an event that caters to the Asian Indian population all over Florida and the neighboring states.

The race is performed in a Dragon Boat, which holds a crew of 20 paddlers paced by a drummer at the bow and guided by a steersperson at the stern. Combining power and rhythm, the 20 paddlers must work together to achieve maximum speed.

for those of you who have seen these types of races before, then you know how cool they are.  And for those of you who haven't, make sure you head out to take a look...you won't regret it. 

It's a free event, but parking is $5.  Visit www.championstrophytampa.com to get more details. 

And keep checking back here...we'll be bringing you tons more Tampa Bay area events.