As you may or may not have guess, Jerm is a huge soccer fan and is always looking for a game on tv to watch! At the same time, Jerm also loves great food, South Tampa, and great atmosphere. Having said all of that, I can't think of a better place to go to combine all four of those passions of mine!

MacDintons Irish Pub
is located in the heart of the Hyde Park area of Tampa and last night I walked over to watch the USA vs. Trinidad & Tobago game on tv and enjoy the Tampa Bay entertainement scene on a weeknight. Wednesday nights are always a packed affair and last night was no different as it was also a day of World Cup qualifying and they regualary show European Football matches as well as qualifying from other parts of the globe.
The menu over there is amazing, and despite their reputation as a "Bar," the quality of the food is anything but. The numerous times I have been there I have grubbed on the Nacho Supreme, Crabcakes, Philly Cheesesteak, and mozzarella sticks..mmmmmm good. Add a soccer match to the mix like last night and Jerm was a happy camper.
The USA  beat Trinidad 3-0, I got full off of nachos, and as always some of South Tampa's most beautiful people were on the prowl so I would have to count the night as a win overall.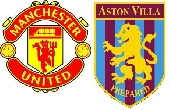 I'll be back tis weekend as well as my Manchester United Red Devils will be playing Aston Villa, so it gives me another reason to go back and have the cheesesteak, as its been a minute since i last had one. There goes that diet I have been trying to stay on!
Hope to see you guys there Sunday, or any other night at one of Tampa Bay's premier dining and entertainment hotspots!
Stay tuned for more things to do in Tampa Bay from your favorite Tampa Bay team of bloggers!