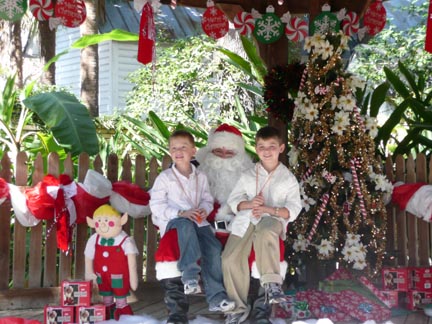 Hey everyone!  Travis here with some cool Tampa Bay area events for the holidays.  This Saturday, there's plenty of Tampa Bay entertainment to enjoy, especially if you are heading over to Ybor City. 
Here are just a couple of the ways to enjoy historic Ybor City on Saturday (Dec. 5):
Santa Fest and Krewe of Venus Holiday Parade (at Centennial Park and 7th Avenue).  From 11am - 4pm.  Nothing will get you into the spirit of the season quicker than a visit to the City of Tampa's annual holiday festival, Santa Fest and the Holiday Parade taking place on Saturday, December 5, 2009 from 11 a.m. - 4 p.m. at Centennial Park, located at 1800 E. 18th Street. 
Centennial Park is transformed in to a winter wonderland with entertainers strolling about, children's make-n-take holiday crafts, the smell of roasted almonds and kettle korn, and the chill from the snow. that's right, SNOW!
Nearly 20 tons of snow is brought in from the "North Pole" for kids young and old to toboggan down two giant snow slides. Children can also visit with Santa Claus, enjoy three stages of continuous holiday entertainment, get great stuff in the Magic 94-9 Courtyard, write letters to Santa, get hands on with MOSI, Lowry Park Zoo and Tampa Fire Rescue as well as enjoy magicians, jugglers and so much more!
The festival culminates at 4 p.m. as the Santa Fest Holiday Parade steps off. The Holiday Parade features over 40 units including colorful floats, antique cars and dance troops. The best viewing for the parade is on 7th Avenue between 14th and 19th Streets and on 19th Street between 7th and 9th Avenues.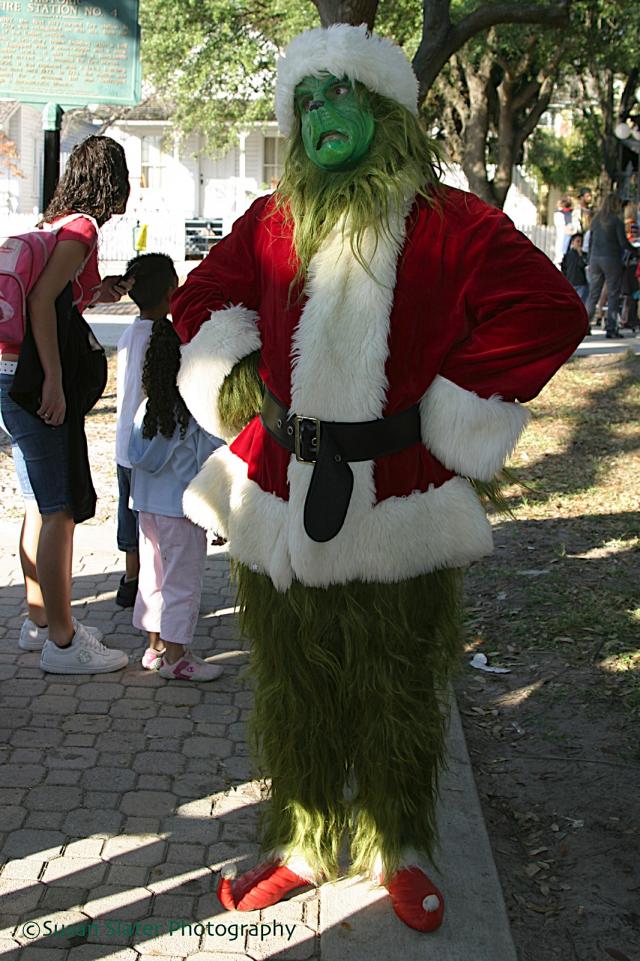 The parade disbands along Palm Avenue. Parking will be allowed on 7th Avenue until 1:00 pm.  7th Avenue will be closed and barricades will be installed to prepare for the parade.
If you're looking for more information, just call the City of Tampa Parks and Recreation Department at 813-274-8615 or visit www.tampagov.net/parksandrec.
And now for the Ybor ArtWalk & Reception.  12noon to 6:00 pm is the ArtWalk; and form 6pm to 10pm is the Reception. 
Ybor Art Walk, a monthly art event sponsored by Ybor Art Association, will take place this Saturday from 12noon to 6pm in Ybor City. The Art Walk is a self-guided tour of over 20 participating artistic venues in Ybor City. 
An ArtWalk Reception will take place at O1 Organic Fine Arts Gallery at 1517 E. 7th Avenue from 6-10 pm.  For an ArtWalk brochure, please visit www.yborartassociation.com.  And for  information about the reception, call (813) 242-0101 or e-mail info@o1organic.com.
And now one of my favorite things to do on Saturday...the Ybor City Saturday Market at Centennial Park East Pavillion.  It's from 9am to 3pm. 
if you are looking for fresh produce or a Christmas shopping adventure, then visit the Ybor Market this Saturday in Centennial Park. 
Vendors will be operating during the Santa Fest event in Centennial Park.  For more information, just visit www.ybormarket@yahoo.com. 
Go have fun in historic Ybor City and let us know how it was.  And of course, keep checking back for more great things to do in Tampa Bay, and info on more Tampa Bay area events for the holidays.