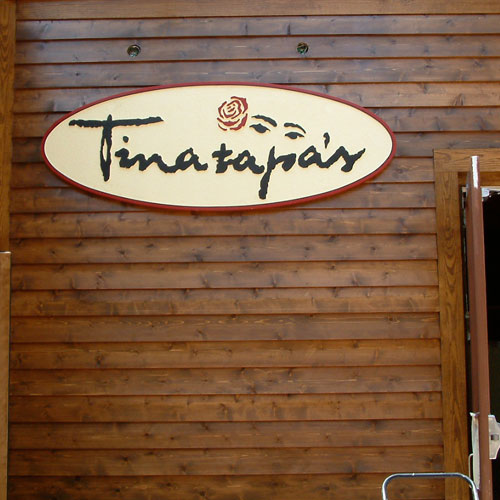 Hello there everyone! Yes folks you know what time it is... its giveaway time, and boy have we got a doozy for all you lover's out there! We are gonna fill your belly and tickle your palate with today's giveaway from
Tinatapas
!
This Valentine's Day celebrate with the gang over at Tinatapas and take part in one of these two romantic packages!
I Love You Package - 1 Shared Tapas and Two Entrees
I Like You Package - 5 Shared Tapas
Choice of one: $60.00 per couple (plus tax and gratuity)
Seating's at 5:30pm, 7:30pm and 9:30pm, so and reservations are indeed preferred! I also may have heard through the Grapevine that we will be doing a giveaway of some sorts next week where you could have a chance to win the awesome above package!
Now of course, since we are quite awesome, today we will be giving away two of these awesome packages, one for
Facebook
and of course one for
Twitter
! You get to choose between the "I Like You" or the "I Love You" package!
Now remember that answers placed in the comments section of this blog
will not count
. Please post your answers on Twitter and/or Facebook to have a chance to win! Here we go:
True or False: The Tina's Sangria is served with Spanish white wine and fresh fruit?
What is Jerm's favorite dish on the menu at Tinatapas? (Hint) It rhymes with "Quicken Dropped Balad"
True or False: The Place of origin for the "Tapas" is Northern Ireland?
Okay folks there you have it now get to answering! That's it for now, but stay tuned in for more updates on Tampa Bay dining and chances to win great stuff from us here on your Tampa Bay team of blog folk!