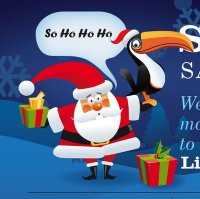 Hey everyone!  Travis here with some great Tampa Bay area events for this weekend.  We got some great info from our friends at the South Tampa Community News, so we had to share it. 
It's definitely a pub crawl kind of weekend, so here's some of the crawls you can partake in:
Friday, the Santa Pub Crawl will be held from 6:30 pm beginning at the Honey Pot in Ybor City.  Event is probably Tampa's largest pub crawl event and will benefit the Central City YMCA and Meals on Wheels.  If you're intersted in participating, just click here to get the details. 
Friday, The Twelve Bars of Christmas beginning at 7 PM at the Sail Pavillion adjacent to the Tampa Convention Center. This is going to be one amazing pub crawl, so be sure to put it on your christmas list! 
There are even "rules of engagement" that you have to follow, so you better get prepared!  Get more info by clicking here. 
Saturday, SO-HO-HO Pub Crawl will begin at 5:30 at MacDintons to benefit Toys for Tots, which is an organization that we can all get behind! 
It's the first annual event, and includes establishments like MacDinton's, The Dubliner, SoHo Tavern, The Rack, and the Cork.  Get more details here.
So, get out, be safe, and have a great time with the bar crawls. 
See you back here for more great Tampa Bay entertainment options and things to do in Tampa Bay.