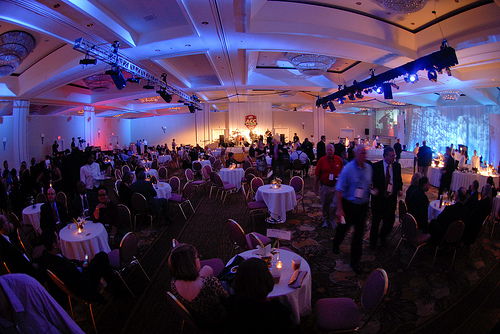 Hey everyone. Travis back with more Tampa Bay entertainment options so you can enjoy the 48-hour celebration of ACC Football this weekend in Tampa Bay! 
At 7p.m. on Friday night, the Grand Hyatt Tampa Bay is hosting the ACC Night of Legends.  This really is one of the highlights of the weekend for the ACC Championship. 
The ACC Night of Legends embodies the true spirit of ACC football by honoring outstanding legends from each ACC institution. that's right...one legend from each of the 12 schools will be honored.  So, the event will provide the opportunity to meet some of the biggest names in college football.  Really cool right! 
Legends include Heisman Trophy winners Chris Weinke (Florida State) and Vinny Testaverde (Miami), as well as Danny Ford (Clemson), Mike Mayock (Boston College), Danny Ford (Clemson), Bob Pascal (Duke), Eddie Lee Ivery (Georgia Tech), Kevin Glover (Maryland), Kelvin Bryant (North Carolina), Willie Burden (NC State), Jim Bakhtiar (Virginia), Bob Schweickert (Virginia Tech) and Bill Barnes (Wake Forest). 
Attendees will also hear a performance by contemporary jazz composer Eric Darius (just as an added bonus for coming).  But, limited tickets are available, so call now to purchase...813-218-3814.
It's going to be a great event, so get the info now!  If you need more information, just log on to www.theroadtotampabay.com.  And as always, keep checking back here for more great Tampa Bay entertainment options and things to do in Tampa Bay for the ACC Championship!