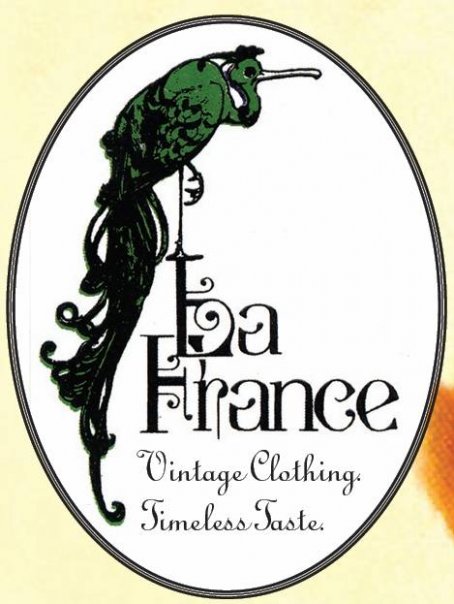 Hello Tampa. Melissa here to tell you guys about the Great Gatsby Party which will be held at Fletcher Lounge at the
University of Tampa
this Friday at 7:30 p.m.
1920's attire is encouraged but not required at this legendary party that will take place in the former Tampa Bay Hotel dining room.
Experience the roaring twenties come to life for an evening with "gangsters" requiring passwords from room to room as you walk through custom designed doors. If you are looking for the perfect outfit but not sure where to go, look no further than
LaFrance, in Ybor City
. They have a dress registration, so no outfits will be repeated and if you mention the Great Gatsby party you will receive 20% off your purchase!
There will be dancing and all sorts of entertainment provided by Full Circle and Lisa Casalino in addition to the Blackjack and Roulette for those feelin' lucky.
Unescorted women (or ones whose husbands are wallflowers) will have their choice of three men who will be on hand for your dancing pleasure. Regular ticket pricing is as follows:
$75 Bootlegger Ticket
Access to open bar, unlimited food and music
Photo by Bruce Hardin Photography
$250 Robber Barron Ticket
Above plus
Acknowledgement on the sponsor board
Access to the Shanghai Lounge
$400 Big Spender Ticket
Above plus
Acknowledgement on the Museum Website
$5000 Bankers Club Table
Above plus
One table for 10 guests
A personal butler
The band will dedicate a special song to you
BUT check this out- Walker Brands is underwriting 50 Bootlegger tickets at 50% off, so that's only $37.50 a ticket! The discount ticket can be purchased by credit card by calling Sally Shifke at 813-258-7302 and the discount code is Henry. Sally will take the credit card information over the phone. These tickets are on a first come, first served basis.
This evening sounds like it's definitely going to be a blast from the past. If you like history, The Great Gatsby or are just looking for something new and interesting to experience, the Great Gatsby party is sure to provide you with a unique evening. Keep checking back here for fun things to do in Tampa Bay and other Tampa Bay Area events.