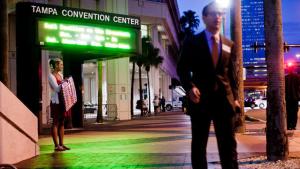 Tampa needs your vote!  As part of their Destination USA feature, CNN Travel is pitting the two political convention cities against each other – Tampa for the Republican National Convention and Charlotte for the Democratic National Convention.  

It's time to get creative and tell your story about Tampa!  The winner will be selected based on the posts made in favor of each city. You can show the judges why Tampa deserves the title by submitting a photo, video or short message.

We all know Tampa is a great place to live, work, and play, and now it's time to show the world.  You can submit your vote by clicking here.
That's all for now, but get to voting and be sure to check back for more updates on things to do in Tampa Bay and Tampa Bay area events!