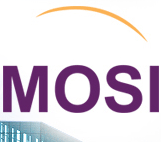 Hey everyone.  Travis back with more Tampa Bay Entertainment options for you.  On Saturday, September 18, the Museum of Science & Industry (MOSI) is offering all visitors admission to MOSI for only $5. Five dollar day allows guests access to MOSI exhibit galleries, including The Amazing You exhibition, Kids In Charge! and a 3-D film in The Coleman Science Works Theater. 
Admission also includes one standard IMAX® Dome Theatre film where guests can enjoy large-format adventures like Sea Rex and Hubble (Special engagement IMAX Dome Theatre films not included in admission).
In addition to over 450 hands-on exhibits you can enjoy for only $5 at MOSI, CVS will also be on site from 11 a.m. – 2 p.m. near The Amazing You exhibit located on the 3rd floor.  CVS will be administering flu shots at a reduced rate of $19.95 (a savings of $10) and free to Medicaid patients who present valid Medicare cards.  CVS pharmacists will be available to answer questions for MOSI guests free of charge. 
Fuel the Future Day will be taking place on MOSI's $5 day, as well.  This special day offers guests a chance to be an automotive engineer and explore ideas for alternative ways to fuel cars in the future. Guests will have the opportunity to piece together new vehicle designs using Legos®, race electric and fuel cell cars and discover this high-powered world of engineering with the help of experts and demonstrations. Hands-on activities will be available throughout the day for the entire family to enjoy.
So, all of these great activities will be taking place at MOSI, so make your plans to attend.  And keep checking back for more great things to do in Tampa Bay, and other Tampa Bay area events.