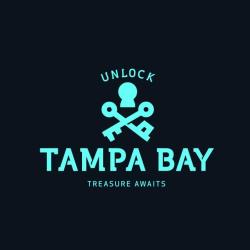 At long last, Visit Tampa Bay is ready to unveil its new brand: "Unlock Tampa Bay."  The exciting reveal comes after months of working with SPARK, a Tampa-based advertising agency, to find a new way to brand the Tampa Bay destination—not an organization.
We're no longer branding palm trees and sun.  We're branding an attitude that has—and will—define Tampa Bay.  This focus on "attitude" is reflected in the brand's vision to "ignite global passion for visiting Tampa Bay." 
The brand values are:
Discovery
Exploration
Adventure
Activity
Enterprising
The new brand encourages visitors to "Share Your Treasures.  Find New Ones.  Dare to be Different. Together, We'll Unlock Something New."
From our historic 7th Avenue in Tampa's Latin Quarter Ybor City to thrill rides at Busch Gardens, Tampa Bay is inviting visitors to explore and discover the destination.
After a year-long process of research, testing and creative ideas, Unlock Tampa Bay was revealed at a Brand Launch Event on May 30, 2013.