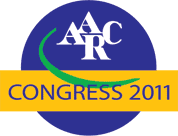 It's Linda Mummert here to tell you about a convention coming back to Tampa this week.
The American Association for Respiratory Care will be in town for their 2011 International Respiratory Congress. They will be at the
Tampa Convention Center
with almost 6,000 delegates and over 10,000 total sleeping rooms.
AARC Congress 2011
is where the science of our past collides with the changes of our present to create the vision for our future.  This is the world's premier respiratory meeting where the profession's thought leaders come together to present, network and learn about emerging technologies and advances in practice.
Let's welcome them back in our great Tampa style!. That's all for now but check back later for more Tampa Bay meetings updates!