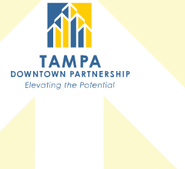 Hey gang!  Travis here with a Tampa Bay area event that you may want to attend.  If you are interested in where downtown Tampa is going, and how it's getting there, then you'll want to attend the 13th Annual Downtown Development Forum.  It's titled "Strategies for Recovery and the Future" and it'll be on Wednesday, April 15 at the Sheraton Tampa Riverwalk Hotel. 

You'll have the opportunity to hear from Keynote Speaker Representative Kathy Castor, as well as folks like City of Tampa Mayor Pam Iorio, County Commissioner Mark Sharpe and County Commission Chair Ken Hagan. 

Here's just some brief info on the event -

The Forum centers on the exploration of innovative ideas in urban development and serves as a catalyst for discussion and problem solving for major urban issues in Downtown Tampa. 

This year, in response to the dramatic changes we're experiencing in the economy and the impacts of these changes on downtown, we will be focusing on efforts being taken to stabilize and prepare downtown Tampa for the next phase of development, and maximize the opportunities of this unique economic climate.

If you want the agenda, click here.  To register for the event, click here!  If you don't see the link, just go to www.Tampasdowntown.com to get more details. 

So, make your plans to be there!!!!!

And, keep checking back here for more Tampa Bay area events, and other things to do in Tampa Bay...and for Tampa Bay!