Lisa here with an update from the InterContinental Tampa Bay!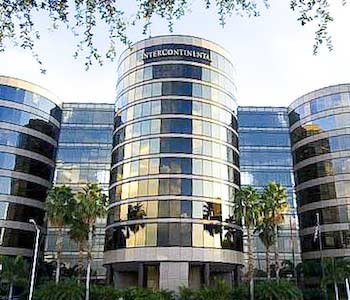 The
InterContinental
recently received a 4 Green key rating through the Green Key Eco-Rating Program. Well that sounds exciting, but what does it mean?
A 4 Green Key rating demonstrates that the InterContinental Tampa has shown national industry leadership and commitment to protecting the environment through its wide-ranging policies and practices. In other words it means that the InterContinental Tampa is actively working toward "going green" through staff and guest involvement.
Our InterContintental was recognized for sustainable practices including energy and water conservation and efficient use, relevant training and education and "eco-purchasing." Additional programs include donating untouched food items to local food banks, the use of local, organic foods in the menu and Energy Star for Hospitality. The
InterContinenta
l is committed to this through a written formal action plan that is reviewed and revised at least once per year through the formation of an environmental committee.
Just a little information on the
Green Key program
. The Green Key Eco-Rating Program is the first of its kind to rank, certify and inspect hotels and resorts in North America based on their commitment to sustainable "green" operations. Originally the program was developed for the Hotel Association of Canada. The program now is designed to allow each participating property to benefit from cost savings, increased bookings from environmental conscious consumers and meeting planners and responsible corporate citizenry.
If you know someone who is going to Visit Tampa Bay and they are looking for Where To Stay, direct them to the InterContinental Tampa Bay!
That's all for now! But CONGRATULATIONS again to the InterContinental. Check in later for more Things To Do In Tampa Bay!