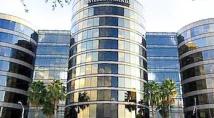 Hey Tampa Bay.. Alex here to let you know that for the second consecutive year, Expedia travelers rated InterContinental Tampa among the world's best hotels on this year's Expedia Insiders' Select list.
The Expedia list formally recognizes individual hotels worldwide that consistently deliver excellent service, a great overall experience and a notable value. The full list represents only a small percentage of the world's top hotels from the more than 110,000 hotel properties offered on Expedia.

The 2010 Expedia Insiders' Select list is compiled based on the more than one million Traveler Opinions hotel reviews collected by Expedia, combined with a value rating and the local market expertise of more than 400 Expedia employees in local markets worldwide, resulting in an easy-to-browse list that provides travelers with a powerful way to find the perfect hotel using the trusted insight of other travelers like them. The list showcases the diverse selection of travel destinations and hotel properties.
InterContinental Tampa is one of more than 30 independent, upscale hotels, resorts and conference centers by Destination Hotels & Resorts, the fourth largest independent hospitality management company in the country. The AAA Four Diamond property offers a rooftop pool with spectacular views of the bay and city; a state-of-the-art fitness center; and outstanding on-site dining at the world-famous Shula's Steak House. 

Guests can also enjoy gourmet Illy coffee products and "fare on the go" at Caffé, and an extensive cocktail menu at Shula's No Name Lounge.

Make sure you reserve a room at one of the world's best hotels, InterContinental Tampa,  today!  For more information and reservations, please call the InterContinental Tampa at (866)402-0758 or visit www.intercontampa.com. Check back often for more information on Tampa Bay's Attractions & Hotels! Thanks and stay tuned in for more updates on things to do in Tampa Bay from me and the rest of the Tampa Bay team!